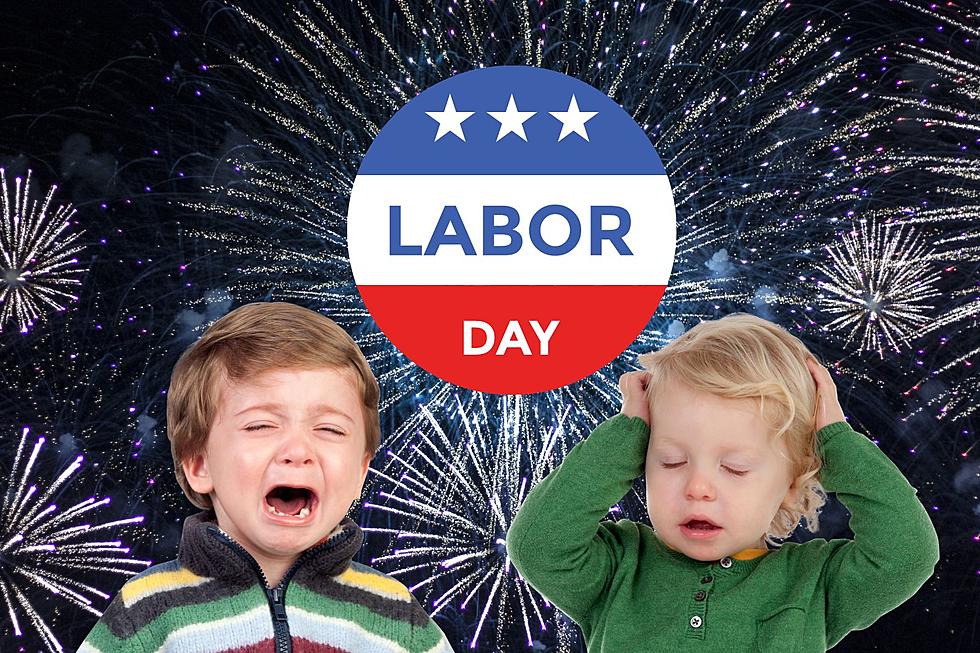 What Does Michigan Law Say About Labor Day Fireworks?
Canva
As we head into the extended holiday weekend for one final summer hurrah you're probably preoccupied with things like travel plans, recipes for your backyard barbeque, or gassing up the boat-- but are fireworks on that list?
Whether you're the one setting them off or the person on Facebook asking, "Did anyone hear that loud boom?" here's what state and local fireworks ordinances say about fireworks for Labor Day.
I mostly just equate fireworks with the 4th of July holiday, that is, until I hear them popping off in my neighborhood as we head into any holiday weekend. At 34 years of age I mostly just find fireworks annoying-- unless you're the one lighting them!
I don't know if it was the pandemic or what, but these days it seems like folks will find any and every excuse to set off fireworks. Are they really allowed to do that anytime they want?
No.
Both state and local laws dictate when and where residents can set off fireworks. Let me just say: if you've got any leftover fireworks from 4th of July now's the time to use them!
Michigan law says fireworks are only permitted to be used on the following holidays:
New Years Eve/Day: 11 a.m. Dec. 31 to 1 a.m. Jan. 1.
Memorial Day: 11 a.m. to 11:45 p.m. on the Saturday and Sunday immediately preceding Memorial Day.
4th of July: 11 a.m. to 11:45 p.m. June 29 to July 4 and/or 11 a.m. to 11:45 p.m. July 5, if that date is a Friday or Saturday.
Labor Day: 11 a.m. to 11:45 p.m. on the Saturday and Sunday immediately preceding Labor Day
But Wait, There's More!
It is important to note however, that local ordinances may actually permit the use of fireworks beyond what Michigan state law allows. Explains WZZM 13,
At the end of 2018, the state of Michigan established new fireworks laws to give local communities the option to lower the number of days when fireworks can be set off. The laws limited the number of days residents can set off fireworks from 30 to 11 or 12, depending on what day of the week July 5 falls on.
But there's another catch: Michigan state law supersedes local fireworks ordinances, at least when it comes to holidays. So even though you might not like hearing fireworks in your neighborhood this weekend yes, they're allowed to do it.
So like I said: if you have any leftover fireworks from 4th of July you better bust them out this weekend, otherwise you'll have to wait until December 31st!
More on Michigan fireworks laws here.
Michigan Firework Laws and Safety Suggestions
6 Michigan-Themed Cocktails to Sip On This Summer
Whether you're on the boat, at Lake Michigan, or sitting poolside, here are some thirst quenching Michigan-themed cocktails to sip on '
All Summer Long
'!