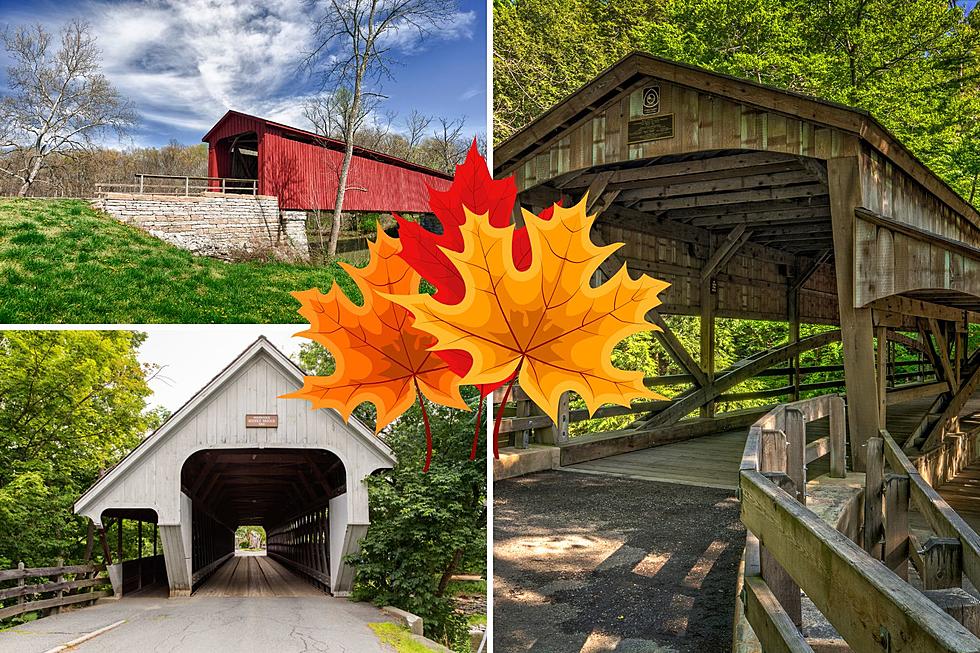 Love Covered Bridges? The Largest Festival in Indiana Celebrates All Things Fall!
canva
I don't know if it's my age (34) or just the time of year --perhaps a little of both-- but it's like a switch flipped in my brain and I suddenly find myself with an insatiable urge to see and explore scenic covered bridges.
Michigan is home to a handful of historic bridges, but there are only 3 covered bridges here in The Mitten that you can actually drive across. That made me curious to know about the covered bridges-situation in nearby states...and look what I discovered!
Parke County Covered Bridge Festival
An entire festival dedicated to these historic bridges? Just give me the when and where, and I'll be there! First held in 1957 The Covered Bridge Festival of Parke County, Indiana was meant to,
...showcase the county's 31 historic covered bridges and features authentic arts and crafts, fantastic food, and beautiful fall foliage.
Essentially, it's a celebration of all things fall!
...But Where's Parke County?
Located just north of Terre Haute, IN along the Wabash River, Parke County is home to nearly 31 historic covered bridges; that's a lot of covered bridges. No wonder they dedicate an entire 10-day festival to them!
Though the main festival annually takes place on the lawn of the Rockville, IN courthouse, there are over 10 different satellite locations scattered throughout the county each with their own "specialty" or theme.
2023 Festival
The annual festival always starts the 2nd Friday in October; this year the festival starts Friday, October 13 and ends Sunday, October 22, 2023.
Expect lots of fall treats like pumpkin ice cream, cider, and donuts from local establishments, plenty of crafts and vendors from far and wide, and plenty of fun-loving covered bridge enthusiasts like myself!
Find more details on the 2023 Covered Bridge Festival here.
4 Quaint Towns in Michigan That Are Just Begging For A Hallmark Movie
From Saugatuck to Mackinac Island, here are 4 communities across The Mitten that Hallmark should consider as the backdrop for their next movie!
10 Smallest Michigan Villages