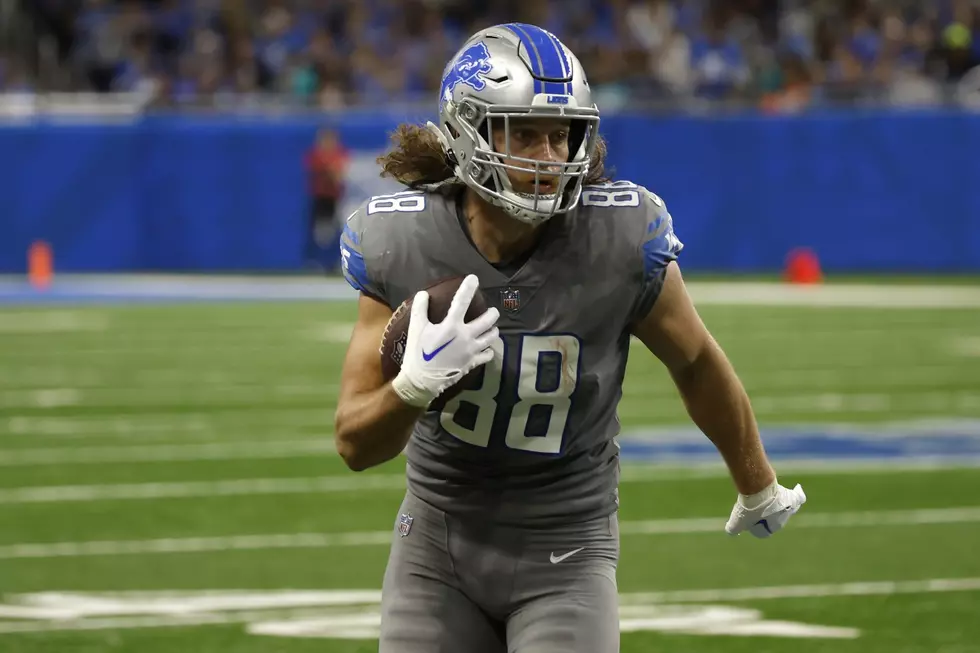 Report: Lions Send TE Hockenson To Vikings For Draft Picks
Getty Images
Multiple media outlets are reporting that the Detroit Lions are sending former Pro Bowl tight end and former 1st round pick T.J. Hockenson (pictured above) to the Minnesota Vikings for two future draft picks.
ESPN's Adam Schefter and the NFL Network's Tom Pelissero were first to report:
T.J. is in the fourth year of his rookie contract, the Lions picked up his fifth-year option  for 2023 this past off-season.
The Lions still have veteran Brock Wright and rookie James Mitchell on the 53-man roster at tight end.  They also have tight ends Shane Zylstra and Garrett Griffin on the practice squad.  They could possibly elevate one (or both) of them for this Sunday's game against Green Bay.
Detroit could still make deals until 4pm eastern time today (the NFL's trade deadline).  Defensive lineman Michael Brockers and even oft-injured running back DeAndre Swift have been mentioned in trade talks.
According to spotrac.com, the Lions currently are $4.1 million under the 2022 salary cap.  With today's T.J. Hockenson trade, TJ will count almost $6 million on this year's cap, but nothing on the 2023 cap.
The 1-6 Lions host their longtime division rivals, the Green Bay Packers this Sunday at Ford Field.
Top Detroit Lions Storylines Neglected By Hard Knocks
HBO's annual "Hard Knocks" NFL training camp program highlights one team and the biggest stories surrounding it each preseason. But this year the show, which has been on air for nearly 20 NFL seasons, has inexplicably missed several of the issues most critical to the Detroit Lions.