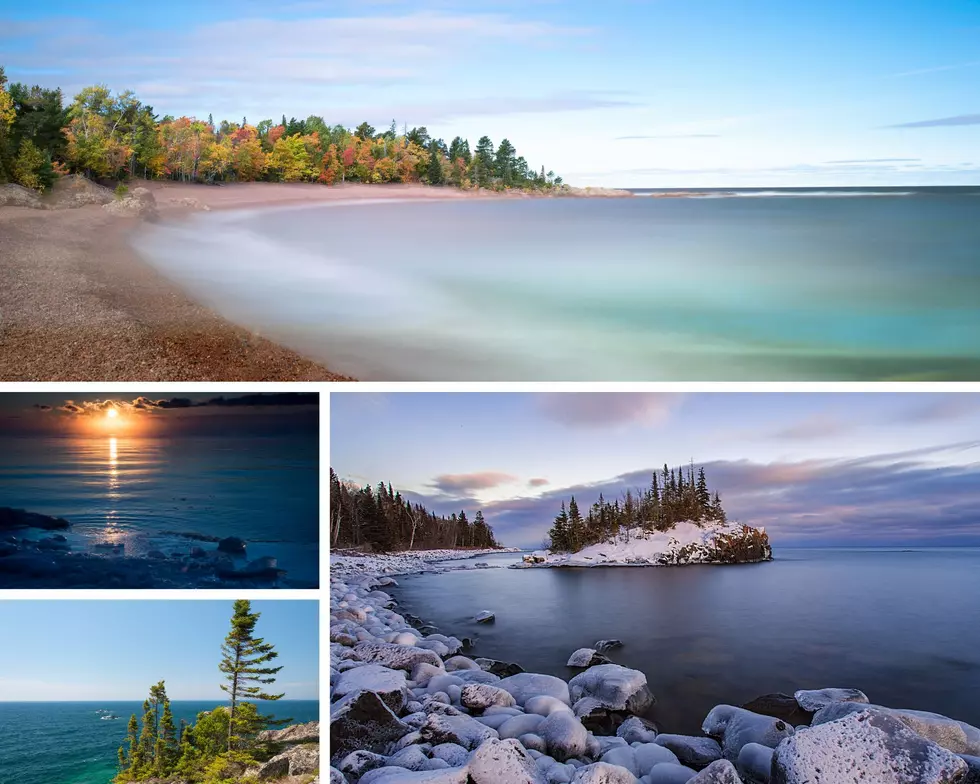 What Is Michigan's Most Underrated Travel Destination?
Canva
CNN Travel published their list of underrated destinations for this year, and one Michigan destination popped up on the list, can you guess what it is?
Lake Superior Is Michigan's Most Underrated Destination
The biggest of the Great Lakes has a huge footprint, encompassing three states and a Canadian province, and it appears on the CNN Travel Underrated America list for 2023. Which is strange in a way, as the Pictured Rocks National Lakeshore which extends from Munising in the mid-Peninsula to Grand Marias on the east side, has seen record numbers of tourists in the past few years, probably because of the COVID lockdown, and more people staying in state for travel.
That being said, the Big Lake they call Gitchee Gumee as Gordon Lightfoot referred to it in the classic "Wreck Of The Edmund Fitzgerald" has tons more to offer than Pictured Rocks.
The Porkies, The Apostle Islands, And A Stunningly Beautiful National Park
If you've never traveled along the Big Lake west of Munising, you're missing most of its rustic, natural beauty.
From the Porcupine Mountain Wilderness Area, which offers some of the best backpacking trails in the Upper Midwest, to the Apostle Islands National Lakeshore in Wisconsin, which offers top-notch kayaking trips, and onward out to the nation's most remote National Park, Isle Royale, which sits in the northwestern corner of the Lake.
The American half of the world's largest freshwater lake (by surface area) stretches across northern Michigan, Wisconsin and Minnesota, a vast expanse of water, trees, islands and wildlife that rivals anything out west.

Anglers can cast for 86 fish species that inhabit the lake, while divers have scores of historic shipwrecks to explore. For those who just want to glide through, half a dozen major cruise lines include Superior in their Great Lakes itineraries.
Here Are Some Michigan Destinations That Are Less Touristy
We all need a little vacation from it all, right? The worst part is, Michigan is home to tons of tourists traps. Here are nine locations you can check out that will have fewer people than Mackinac would.