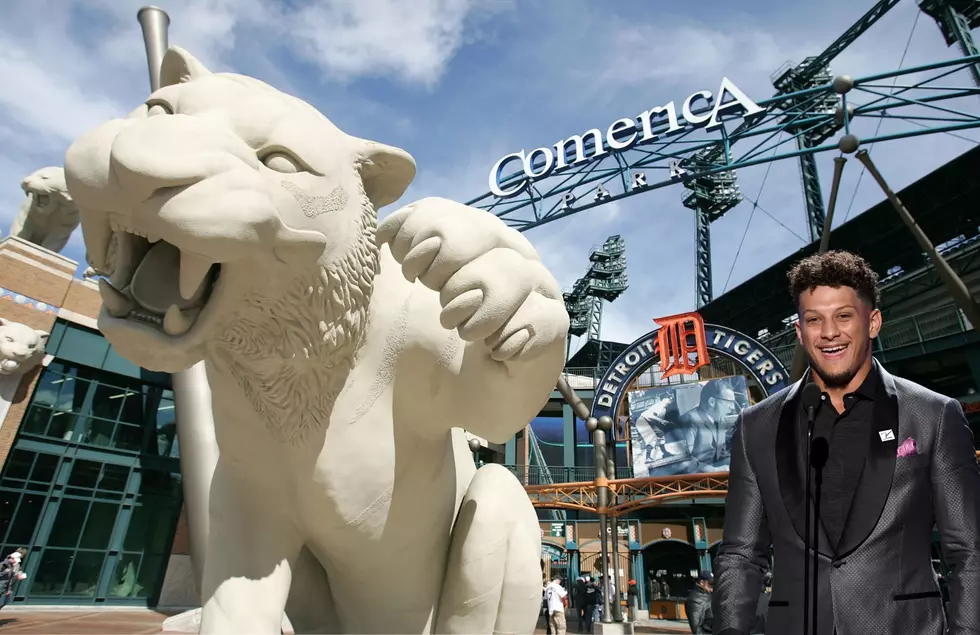 Super Bowl Champion Patrick Mahomes Could Have Been A Detroit Tiger
Credit: Getty / Canva
I don't know if this might change who you're going to cheer for in Super Bowl 57 between the Philadelphia Eagles and Kansas City Chiefs but one of the quarterbacks playing in the big game could have been a pitcher for the Detroit Tigers.
Here's the interesting story of how Patrick Mahomes could have been a Detroit Tiger.
I'm not pulling your leg, Patrick Mahomes really could have been a Detroit Tiger and played at Comerica Park.
Patrick Mahomes was drafted by the Detroit Tigers in the 2014 MLB draft.
The Detroit Tigers took him in the 37th round as the 1,120 pick out of high school.
Unfortunately for the Detroit Tigers Patrick Mahomes decided to play football in college at Texas Tech University.
It might be weird to picture Patrick as a baseball player but did you know his dad played in the MLB?
Pat Mahomes played in the MLB from 1992 to 2003 with the Minnesota Twins, Boston Red Sox, New York Mets, Texas Rangers, Chicago Cubs, and Pittsburgh Pirates
I guess it's not that hard to picture Patrick Mahomes playing for the Tigers after all.
Super Bowl Champion Patrick Mahomes Could Have Been A Detroit Tiger
It's safe to say that Patrick Mahomes made the right choice playing in the NFL.
He and the Kansas City Chiefs will be taking on Jalen Hurts and The Philadelphia Eagles in Super Bowl 57 on Sunday, February 12th.
These 10 Rejected Michigan License Plates Are Hilarious
There are over 21,000 personalized plates that have been banned by the Michigan Department of State for being dirty, graphic, or hateful. These are some of them.
The 12 Tickets That Do the Most Damage to Your Driving Record in Michigan
According to
Michigan.gov
, these are the 12 tickets in Michigan that will put the most points on your record.
Grand Rapids Needs These Popular Restaurants And Businesses in 2023
These are the top restaurants and businesses people in Grand Rapids would like to see open up in 2023.