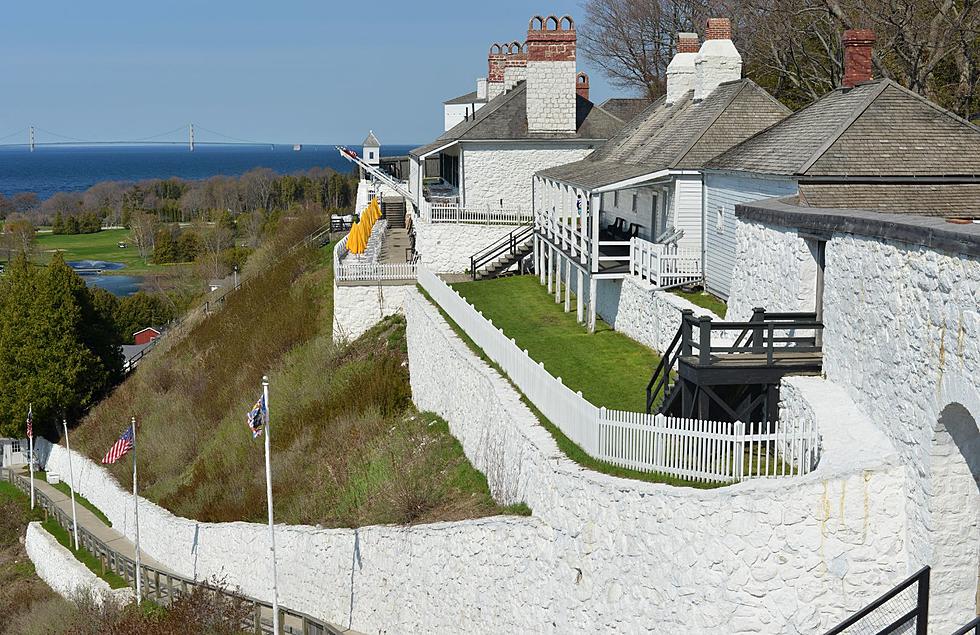 This Amazing Piece Of History Is Michigan's Oldest Man Made Structure
Credit: Canva
Michigan is home to many historic buildings.
But which one is the oldest?
The crew at Love Exploring took a look at some of the oldest man-made structures you can visit in every US state.
Many offer historic tours, tremendous walking trails, and fascinating museum exhibits where you can find out more about the yesteryear of the USA.
This Amazing Piece Of History Is Michigan's Oldest Man Made Structure
The oldest man-made structure in the state is the Officers' Stone Quarters in Fort Mackinac.
Built-in 1780, this building has stood the test of time and remains an important part of Michigan's history.
The Officers' Stone Quarters were originally built as barracks for British soldiers during the American Revolution
It was later used as a residence for American officers during the War of 1812.
Today, the building is a museum that showcases the history of Fort Mackinac and the soldiers who served there.
While the Officers' Stone Quarters is the oldest documented building in Michigan, there are other structures in the state that are believed to be older.
McGulpin House, also located on Mackinac Island, is thought to have been built around the same time as the Officers' Stone Quarters.
Sheldon Inn in Canton was built in 1825 and is one of the oldest surviving inns in Michigan.
The travel-loving experts at Love Exploring had this to say about Fort Mackinac:
Get hands-on with history at Fort Mackinac on Mackinac Island, northern Michigan. The former military outpost was built by the British army between 1780 and 1782 and switched between British and American possession until the US took it for the final time in 1815. It remained active until 1895. The fort is open to the public and boasts themed exhibitions, tours, and live programs where you can have a go at firing a cannon.
If you want to see more of Mackinac Island's history check out these amazing pictures from the past
Mackinac Island State Park
Michigan Celebrities First Jobs
Before they became famous they had regular jobs just like us.
These Are Five Of West Michigan's Favorite Diners
If you live in West Michigan or are just visiting these are some of the favorite diners you should check out.