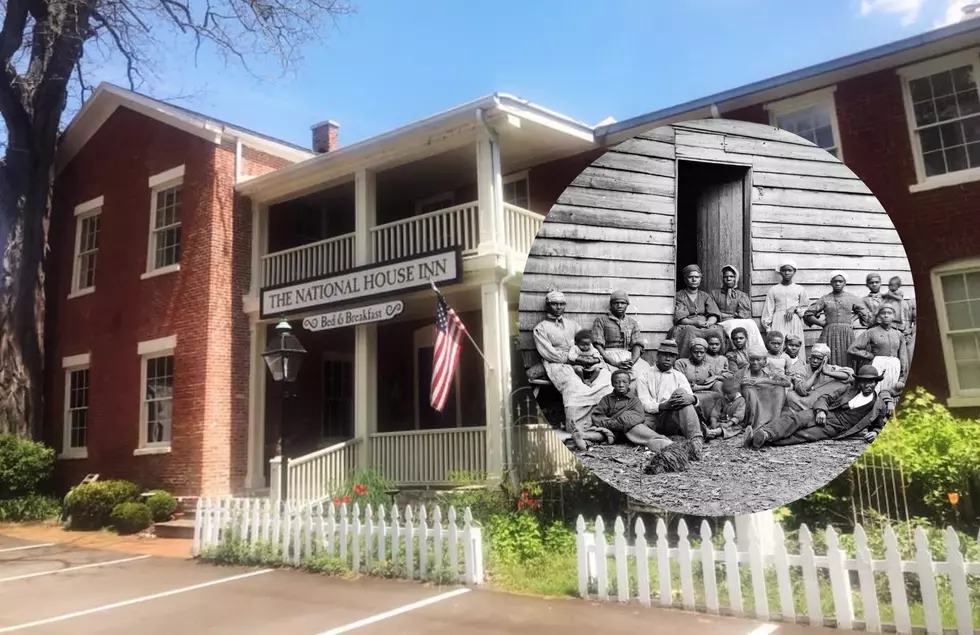 Did Michigan's Oldest Hotel Serve As A Stop On The Underground Railroad?
Credit: Canva / National House Inn via Facebook
When you're traveling and staying in a hotel you'd probably prefer to stay in one that was built more recently.
Some of the obvious reasons why are that things are newer and in better condition than a place that is older and neglected. Also, it might have updated amenities that travelers want and need.
But when it comes to Michigan's oldest hotel you might want to stay because of its amazing history.
What Is Michigan's Oldest Hotel?
With the help of Historic Hotels of America, a program of the National Trust for Historic Preservation, Insider compiled a list of the oldest hotel in every state.
According to the information, The National House Inn bed and breakfast is the oldest operating hotel in Michigan.
Built in 1835 by Colonel Andrew Mann, the inn is believed to have served as a stop on the Underground Railroad.
With the arrival of the Michigan Central Railroad in 1844, the hotel soon transformed into a travel stop for railroad riders.
Was The National House Inn A Stop On The Underground Railroad?
According to the National House Inn, on the first floor of the inn, there is a telephone booth.
This was originally a closet with a wooden door. At the back of this closet is a trap door. Behind the trap door is iron grating or grill work that sits in the risers between the stairs.
Someone could sit in this closet and look through the grill work down the hall out the glass front door across the park circle to the building used as the livery in the 1800s.
But from the outside, nobody could see the inside through the grill work into the closet.
You can learn more about the National House Inn Bed & Breakfast in Marshall, Michigan.
Check It Out: Michigan Home Comes With An Indoor Basketball Court
This house has it all including an indoor basketball court, tennis court, pool, game room, library and so much more.
West Michigan Bars, Restaurants And Places You miss
These are bars, restaurants, and places people in West Michigan miss
These Are Michigan's Most Dangerous Intersections
If you're driving in Michigan you might want to avoid these intersections.
Michigan Auto Law
a Michigan-based law firm created the list of Michigan's most dangerous intersections using Police information from 2021 to determine which intersections saw the most crashes.