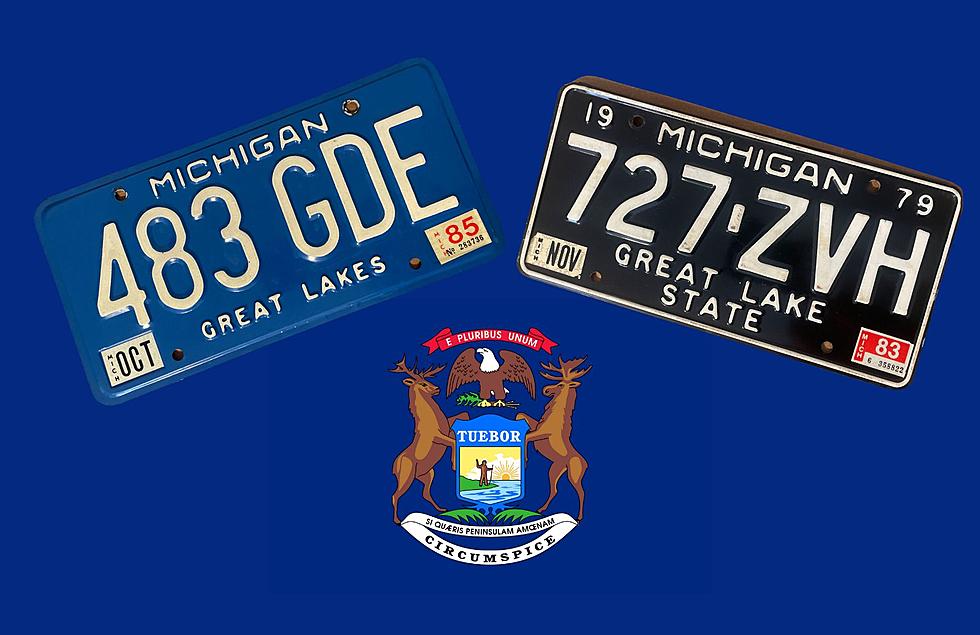 These 2 Retro License Plates Might Be Seen In Michigan Soon
canva / ebay
Being born in raised in Michigan, I assumed every other state had cool license plates like we did.
But after growing up and living in several other states I can say that Michigan hands down has some of the coolest license plates in America.
There is a possibility that two retro license plates could be coming back for Michigan drivers to pick from.
New Bill Would Bring Back Retro Michigan License Plate
Michigan Sen. Mallory McMorrow has proposed a bill in the Michigan Senate that could bring back two retro license plates and at the same time help repair Michigan roads.
In the new bill the two new legacy plates would cost $100 and instead of donating the extra money to a cause, these funds would go to the Michigan Transportation Fund for road repairs.
McMorrow shared some of the benefits of the proposal.
"a unique way for drivers to accessorize their car, celebrate our car culture and help us fix our roads by generating potentially millions of dollars of additional revenue without raising taxes."
These 2 Retro License Plates Might Be Seen In Michigan Soon
The two license plates that might be making a comeback are a blue license plate with white letters and a black license plate with white letters
The black license plate with white letters was available from 1979-1983
The blue license plate with white letters was available from 1983-2007
I love the black license plate, but the blue license plate brings back childhood nostalgia.
When Could These Plates Come Back?
Currently, The legislation remains pending before the Senate Transportation and Infrastructure Committee and would need to pass both the Senate and House and be signed by Gov. Gretchen Whitmer to become law.
Until that happens take a second and check out the history of Michigan license plates.
What Did Michigan's License Plates Look Like The Year You Were Born?
Michigan is home to so much motor vehicle history. Let's take a look back in time to see some of the cool and interesting Michigan license plates of the past.
These 10 Rejected Michigan License Plates Are Hilarious
There are over 21,000 personalized plates that have been banned by the Michigan Department of State for being dirty, graphic, or hateful. These are some of them.
25 Things Michigan Is Known And Famous For
Michigan is known as the Motor City and is home to Motown. But that just scratches the surface of what the Mitten state is known and famous for.