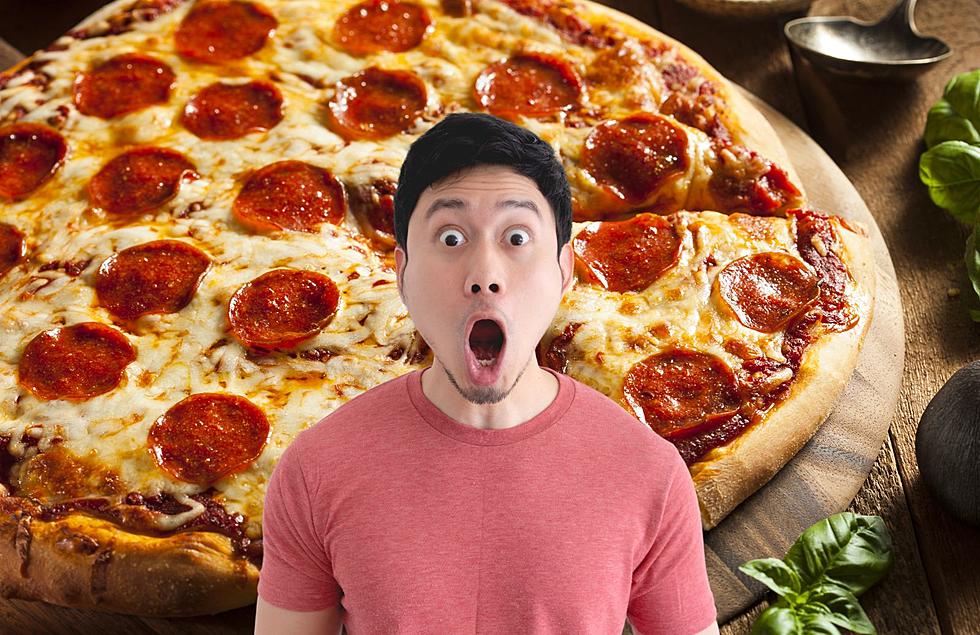 This Pizza Has The Honor Of Being Named Michigan's Craziest Pizza
Credit: Canva
One of the greatest foods ever made has to be pizza!
The best part is there are so many different styles to enjoy.
Michigander's can lay claim to Detroit-style pizza which you can find at popular pizzerias such as Buddy' or Jet's.
You have the traditional round crust
Chicago-style deep dish
And you can't go wrong with a nice thin-crust pizza.
This Pizza Has The Honor Of Being Named Michigan's Craziest Pizza
As a lifelong pizza lover, I've tried some interesting pizza combos and like them.
Some people might call me crazy but I LOVE pineapple on pizza, but that's not the craziest pizza served up in Michigan.
According to Cheapism, who picked out the craziest pizzas from across America has named the "Ghost Pizza" from Amar's as the craziest pizza in Michigan
Michigan's Craziest Pizza Can Be Found At Amar Pizza
Amar Pizza is located in Troy, Michigan, and has recived some national attention in the past including being featured on Travel Channel's hit TV show Bizarre Foods. 
Host Andrew Zimmerman loved the Dry Fish Pizza.
Michigan's Craziest Pizza Is The Ghost Pizza
If you want to try Michigan's craziest pizza then you might want a big glass of milk too because it's a hot one.
Here is what Cheapism had to say about the Ghost Pizza from Amar's
That's ghost pizza as in ghost pepper — this pie comes with chicken, red onions, cilantro, ghost sauce, and a disclaimer: "Extreme heat. Eat at own risk." If you're not inclined to set your mouth on fire, Amar's has some other interesting pies on the menu, including tandoori pizza and dry fish pizza.
If you think the Ghost Pepper is crazy check out these American foods that raise eyebrows outside of America.
LOOK: 20 American foods that raise eyebrows outside of the US
Stac



ker
compiled a list of 20 unusual and uniquely American foods that might raise eyebrows outside the U.S.
QUIZ: Can you identify 50 famous companies by their logos?
How well do you know the logos of 50 of the world's most famous companies? Keep scrolling to see if you can guess which icon belongs to which brand.
Grand Rapids Needs These Popular Restaurants And Businesses in 2023
These are the top restaurants and businesses people in Grand Rapids would like to see open up in 2023.