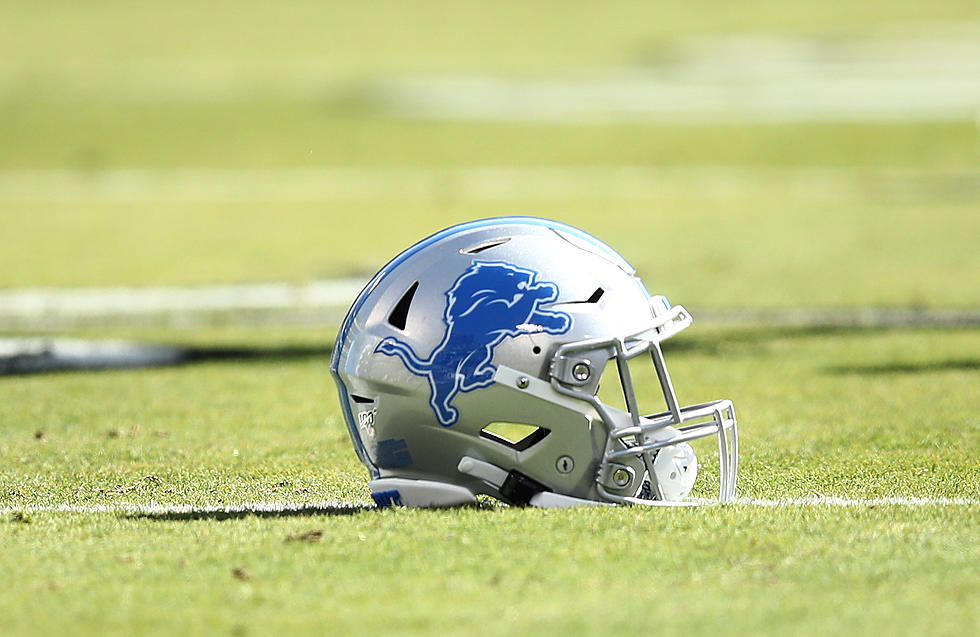 Detroit Lions Players Pulled A Hilarious Prank On A Rookie
Getty Images
The Detroit Lions started out the 2022 season with a dismal 1-6 record and were the laughingstock of the NFL.
But since then they've won five of their last six games, including big wins over Aaron Rodgers and the Green Bay Packers, as well as recently a big win over Kurt Cousins and the NFC North-leading Minnesota Vikings.
With winning comes lots of fun and laughter.
Recently one of the Detroit Lions' defensive rookies provided his teammates with laughs when he became a victim of a fake lottery scratch-off ticket.
Lions Rookie LB Malcolm Rodriguez Pranked by Teammates
Fan Nation says that on Thursday, December 15th Detroit Lions linebacker Malcolm Rodriguez was given a fake lottery scratch-off ticket. After scratching it off Malcolm had a winning ticket worth $10,000.
He was so excited that he ran around the lottery room celebrating. But soon Malcolm noticed his teammates were cracking up and that's when he realized he was pranked and in fact didn't win any money.
Who Is Detroit Lions LB Malcolm Rodriguez
Malcolm Rodriguez is a 23-year-old rookie linebacker for the Detroit Lions.
He was drafted in the 6th round of the 2022 NFL Draft from Oklahoma State.
Malcolm Rodriguez Making An Impact In His Rookie Season
So far in his rookie season, Malcolm has recorded seven tackles for loss, which ranks second among all NFL rookies. Malcolm also has a forced fumble, one sack, and a couple of passes defended.
Hopefully, Malcolm and his teammates can keep the positivity going this Sunday as they head to New York to take on the Jets.
Amazing Transition From Wrecked Basement To Detroit Lions Man-cave
Whether or not the Lions win or lose, there's no doubt the owner is gonna be enjoying Sunday football in style.
Top Detroit Lions Storylines Neglected By Hard Knocks
HBO's annual "Hard Knocks" NFL training camp program highlights one team and the biggest stories surrounding it each preseason. But this year the show, which has been on air for nearly 20 NFL seasons, has inexplicably missed several of the issues most critical to the Detroit Lions.
The Detroit Lions Throughout The Years With Collector Items
Love 'em, or hate 'em, they're still the good old Detroit Lions. Take a look back in time with some collector's items from over the years and see how the Detroit Lions have evolved over the years.