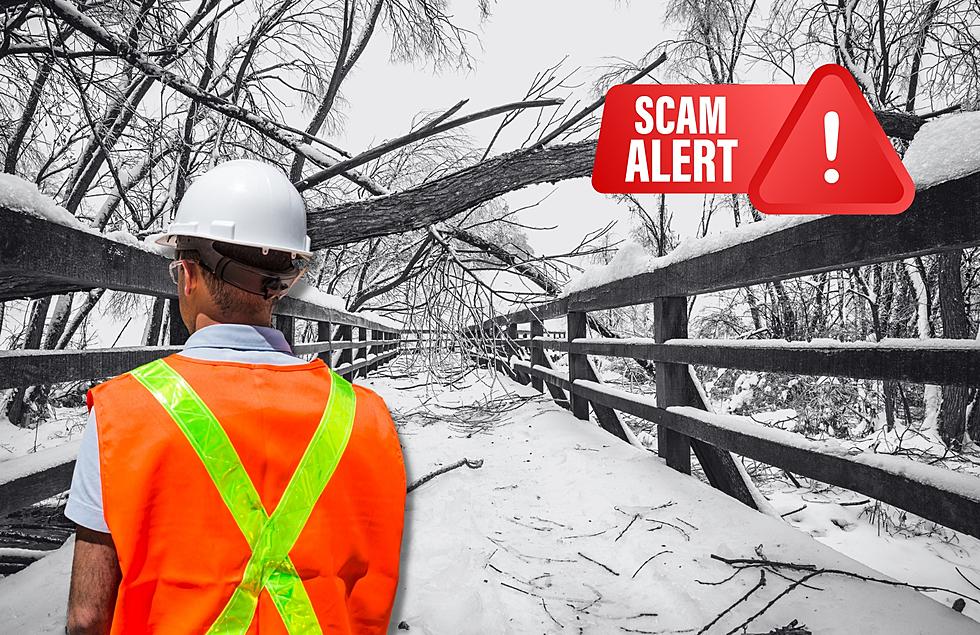 BBB Warns That Michigan Thieves Are On The Lookout For Storm Victims To Scam
Canva
It's bad enough that people of Michigan have dealt with power outages and extreme damages from this and last week's deadly ice storms. However, there's now another threat on the horizon for those victims, and it has nothing to do with the weather...
The Better Business Bureau (or BBB) is warning storm victims to be on the lookout for people who may seem to want to help with your storm damage, but are actually looking to potentially scam you out of thousands of dollars.
What are scammers doing to take advantage of people after the ice storms in Michigan?
Nothing yet, thankfully. But that's why the BBB is putting out this warning early, in hopes to prevent potential scammers who are on the lookout for their next victims.
According to BBB spokesperson, Katie Grevious:
We do see, down the road, somebody's been fighting for months and months with maybe a bad contractor or someone they hired and isn't getting responses, getting the job done, paying money and not getting the services they asked for. That's when we run into those issues. And so we want to prevent that now.
What should I be on the lookout for when it comes to these ice storm scammers?
If you want to prevent someone taking advantage of you when it comes to your repairs, follow these tips:
Make sure you throughly vet anyone you hire to do work, even if you have home insurance. Also, make sure to get multiple bids.
If it seems too good to be true, it probably is. Low estimates, people who promise the work done quickly, or anything else should probably be assumed to be a scammer. Look for reviews about their work, to make sure they're a legitimate business.
Only hire only licensed and insured contractors.
You want the protection, make sure you have someone who can do the job properly, and if not, is able to afford to fix the mistakes made. "Handymen" might be great to fix your toilet in a pinch, but you don't want to trust them with your multi thousand dollar roof repair. You'll only pay more in the end.
Never pay the full amount up front
While you may have to pay a deposit, anyone who is looking for it all up front is likely looking to ghost you after the check hits their account. Or worse, could scam you for more down the line. Don't agree to pay everything until the job is finished.
And don't forget, if you feel you've been a victim to a jerk make sure you report it to the BBB.
LOOK: The biggest scams today and how you can protect yourself from them