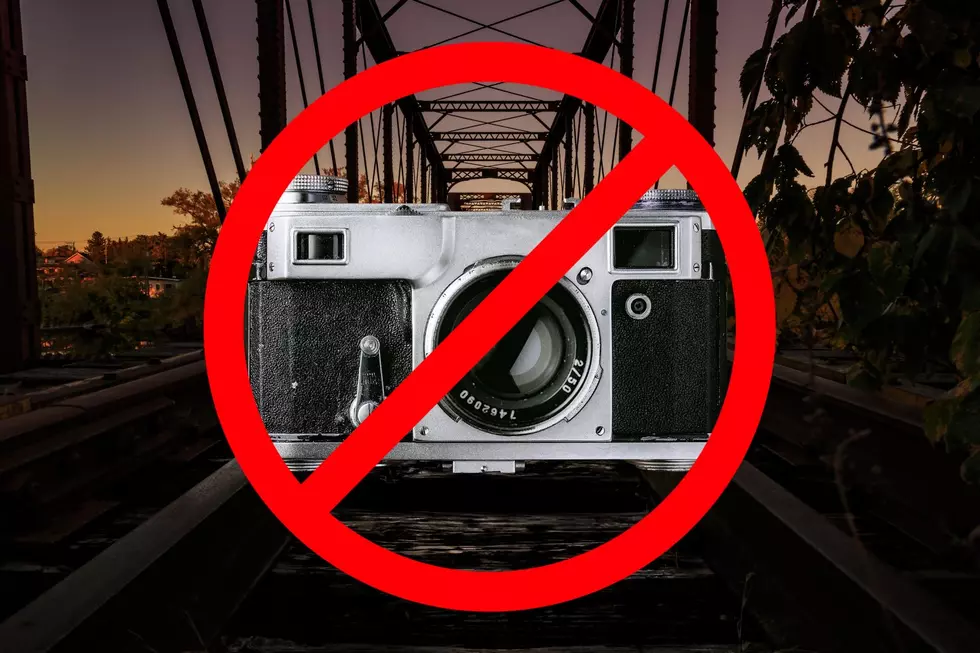 It's Illegal and Dangerous to Take Photos at These Lansing Locations
canva
We live in a very selfie-first kind of society. There are rules for the best selfie, but what about places you cannot selfie?
Yeah, there are a few of them, and do you know where they are?
Wait! You Can't Selfie There!
It's a place you probably wouldn't think of off the top of your head that you can't take selfies and photos at.
In fact, I had a discussion with a co-worker, who said she had her senior pictures done at this specific place, and it's a rather common occurrence.
Don't Take Pictures At These Lansing Locations
The surprising answer as to where you can't take pictures, are railroad tracks. BUT WHY?
Why You Can't Take Pictures On Railroad Tracks!
You're probably confused, as it is a good photo op for the graduating senior in your life, or even the good old wedding photo, but here in Michigan, it isn't smart.
You and I are probably wondering the same thing. 
Why can't you do this?
There is an answer:
Act No. 451 of the Public Acts of 1994, being section 324.82126 of the Michigan Compiled Laws, a person shall not walk, ride, drive, or be upon or along the right-of-way or yard of a railroad company operating its lines within this state...
What Happens If You Get Caught?
Based on certain laws I've seen before, you're not really facing an awful punishment with this law. However, you still probably don't want to get caught in the act.
For those who are found guilty, it could be imprisoned in jail for 30 days, and a possible fine. It could also just be one or the other, according to the rule:
  (5) A person who violates this section is guilty of a misdemeanor punishable by imprisonment for not more than 30 days, or by a fine of not more than $100.00, or both.
The fine isn't something that is too awful but still isn't something you should risk.
Here Are The Pictures You Should Stop Posting Online
Having a gagillion megapixel camera in your pocket is great, but some of the pictures we're posting need to stop. Check out a few of the pics that you can skip posting next time around.
Words Michiganders Don't Understand