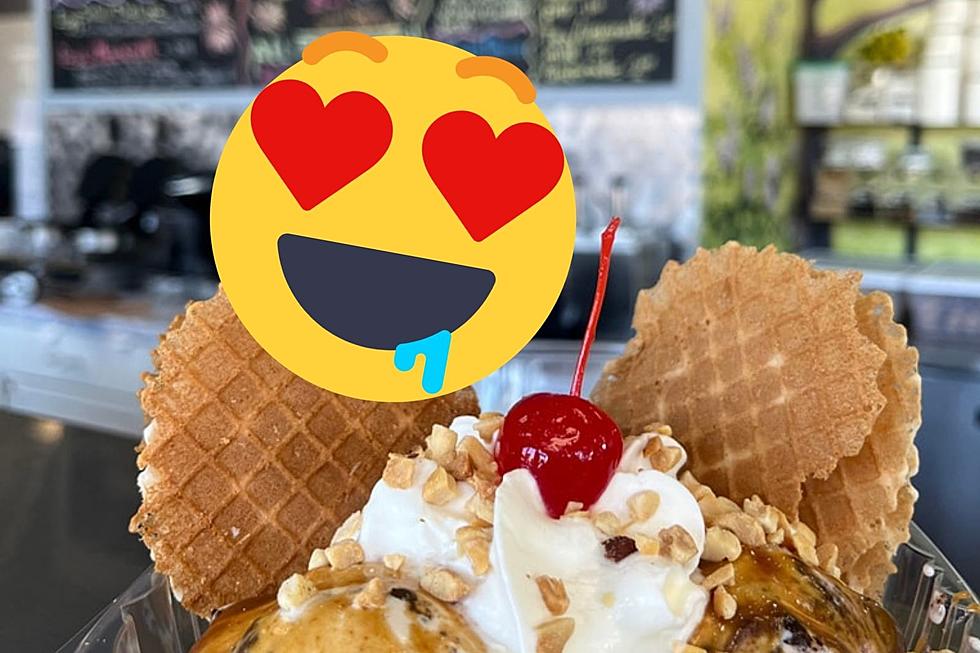 Ice Cream Nachos Are A Thing. Here's Where To Find Them in Southwest Michigan
Schultz's Treat Street via Facebook/Canva
I hate to admit this, but no one truly understands me quite like my social media algorithm. Maybe this has been happening to you too, but lately my Facebook feeds have been filled with the newest viral food concoction: ice cream nachos. 
I'm sure ice cream nachos are well-established, but this is my first time hearing of their existence at least. I must know, where can you find ice cream nachos in Southwest Michigan?
What Are Ice Cream Nachos?
I'm not really much of an ice cream cone person, I'm more of a cup or bowl kind of gal which is why ice cream nachos are so perfectly suited for someone like me!
Think of ice cream nachos as a "deconstructed ice cream cone". Instead of a cone topped with ice cream, each individual ingredient is standalone. The "meat" of your ice cream nachos is the soft serve, the "chips" are made of waffle cone instead of tortillas, caramel sauce is your "queso",  and then you can add candied pecans or any other toppings you'd like.
Try not to think too hard about it; just enjoy them!
Where to Find Them
Thankfully this viral post has reached our local ice cream shops in Southwest Michigan. Residents have been clamoring to get their hands on these tasty creations and nearby ice cream parlors have answered.
Here's where you can find these sweet treats in our neck of the woods:
---
I haven't seen it myself, but word among Kalamazoo residents is the Gull Road Frosty Boy has ice cream nachos. As long as the sun is out you'll find Frosty Boy's patio packed with families on any given day-- except Mondays. Find their menu and hours here.
---
Located off Oakland Drive, Schultz's knows what's up! The ice cream shop shared on social media,
By popular request, our ice cream nachos are back!! 2 scoops of ice cream, two toppings, whipped cream and cherry!
Pop over to Schultz's Treat Street to satisfy your sweet tooth. They're open until 7:00 p.m. 6 nights a week, closed on Mondays.
---
Another local ice cream shop who knows what their clientele wants! Says True North,
What everyone has been asking for! True North Ice Cream Nachos.
One of the rare ice cream shops in Southwest Michigan to be open on Mondays, True North is open to serve you daily from 2:00-9:00 p.m.
---
Where else have you found ice cream nachos in Southwest Michigan?
Superman Ice Cream
7 Family-Friendly Arcades in West Michigan
Looking for something to do with the family? Get out of the house and check out these 7 arcades in the West Michigan area.