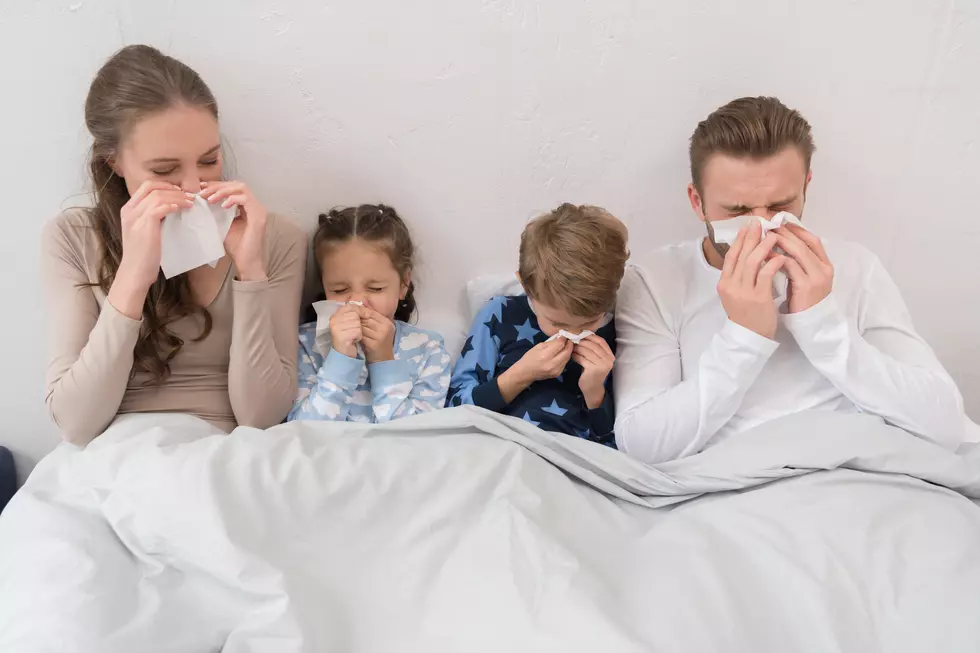 How To Not Get Sick During Flu Season
Getty Images/iStockphoto
Winter is almost here, and that means that flu season is here too. If you want to make sure you and your family don't get sick, here are some helpful tips. These tips come from the CDC and some may be important to you and some might not be.
First, if you live with someone that has the flu or work with someone that may have contracted the flu, the easiest thing would be to avoid those people. But since you may live with a person who might have contracted, it you can avoid getting sick by simply washing your hands and also taking showers daily as this can help with getting rid of air-borne sickness. In addition, when you sneeze, cover your mouth and nose with a tissue and throw out the tissue when done and wash hands after that to prevent more sickness.
Next, if you are sick with flu-like illness, the CDC says that you should stay home for at least 24 hours after your fever is gone except to get medical care or for other necessities. Another note: if you are taking fever-reducing medicine you should wait till at least 24 hours after your fever is gone to stop taking it.
Here's another thing you might not know: diet plays a role in fortifying your immune system, too. So make sure to stay hydrated, exercise, and have a proper diet to keep yourself healthy. You can also add supplements like vitamin C, echinacea, elderberry, ginseng and zinc to your diet as these have all shown to fight the flu. More Flu Prevention tips here from the CDC. 
A big tip is to always get the most updated flu vaccine. You should get a flu shot if you have a high risk of contracting the flu and some of those people include: young children, pregnant women, people with chronic health conditions like asthma, diabetes or heart and lung disease and people 65 years and older. You can see more about the flu vaccine and where to go to get one here.