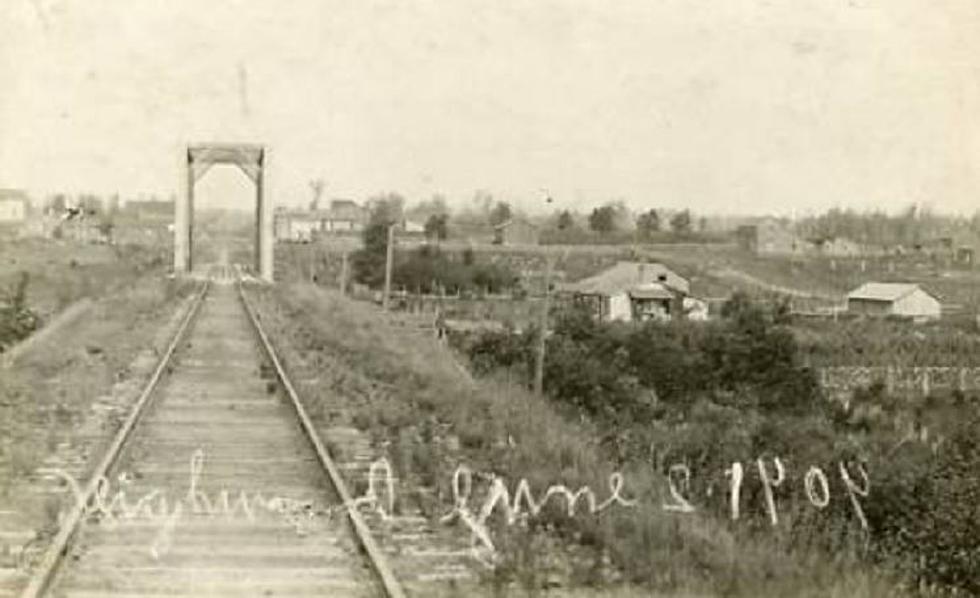 Michigan Ghost Town: Highwood, Gladwin County
available @ worthpoint.com
This little village that is now referred to as a 'ghost town' lies east of Hay Road where Highwood Road crosses the Tittabawassee River in Gladwin County.
It began life as the "Oliver Settlement" --- but when a man by the last name of Hawes was killed after falling off the bridge, the settlement was re-named "Hawes Bridge".
According to "Michigan Place Names", in 1887, a couple with the names of George and Ellen Jane Sprowl packed up from Pinconning and moved to this area, hoping to settle and help grow this lumber community. In 1888 George built a building near the railroad to be used as a boarding house for the area lumberjacks, as well as travelers who stopped here at the train depot.
The town name was permanently changed to 'Highwood' when George applied for – and got -  a post office. Why 'Highwood'? The name was chosen due to its location, high above the Tittabawassee River.
George took over as postmaster when the post office was implemented in 1892 and stayed in that position until 1900 when he was kicked by a horse and died. Julia Robbins took over as postmaster until the office closed on December 14, 1936.
By 1918, Highwood had a hotel, school, numerous stores and shops and a shingle mill and a population of 200.
By the 1920s Highwood's residency and businesses were diminishing thanks to the lumber trade dwindling; it became a resort area under the name "Whitney Beach" not far from the original village site.
This is all the info we could piece together, along with a few photos seen below.
The Ghost Town of Highwood
Michigan's 19 Smallest Towns (According to the Census, Which Means It's Not Really Accurate)
These towns in Michigan are the smallest in our state according to the latest census data. Take a look and see how many of them you know!
This is One of Michigan's Smallest Towns
The Census Claims This Town is One of Michigan's Smallest
VINTAGE PHOTOS OF HORTON, MICHIGAN
Vintage Photos of Parma, Mi
Vintage Photos of Napoleon, Mi