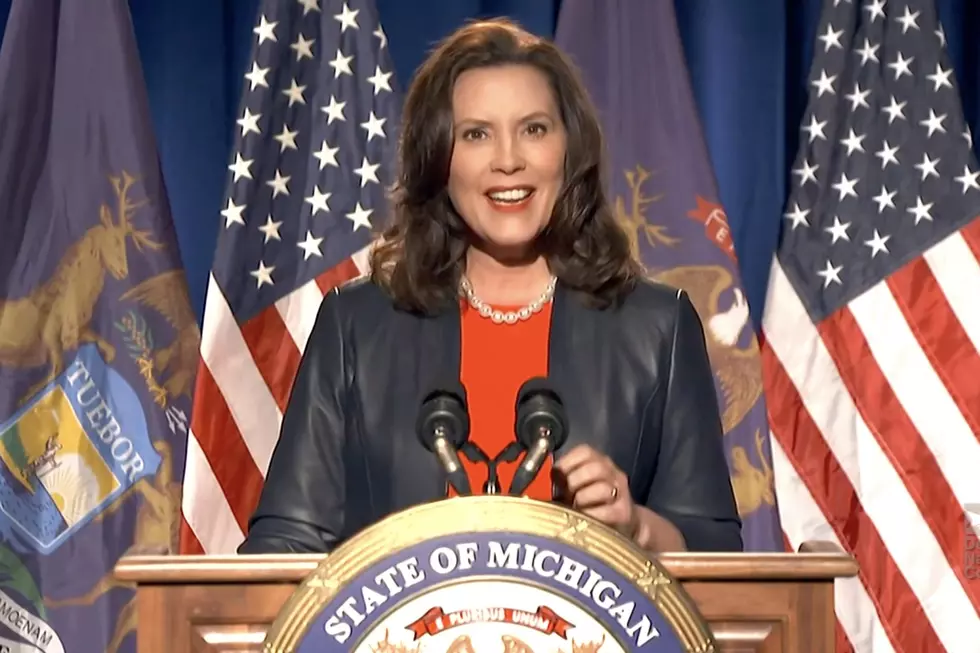 Gov. Whitmer Gives Update on COVID-19 Pandemic in Michigan Today
DNCC via Getty Images
Gov. Gretchen Whitmer is planning to update Michiganders this afternoon on the state's handling of COVID-19.
Michigan Department of Health and Human Services Chief Medical Executive Dr. Joneigh Khaldun will join Whitmer to provide an update regarding COVID-19 and the continued effort to slow the spread of the virus.
The state's been under somewhat tight restrictions since November 18th. Some people are wondering if she'll tighten those restrictions during today's briefing which is scheduled to begin at 2:30 p.m.
Good news, Gov. Whitmer is not extending the restrictions that are currently in place...not yet anyway. She did however explain that we still have a long road to go and expects the numbers to go up.
According to Mid-Michigan Now, Whitmer said: "Early next week we'll have a much better idea of what this pause has meant." She, of course, was talking about the current state health department orders that shut down indoor dining and other activities starting just before Thanksgiving. Then, Whitmer said, state officials will have a better idea of what we need to do going forward.
She also talked about shopping local for the holidays and stuff like that. She didn't touch on whether or not she'd be extending the three-week pause. I think if she decides to extend it, she'll make the announcement on Sunday or early next week. Fingers crossed that she doesn't.
Enter your number to get our free mobile app
LOOK: 50 photos of American life in 2020