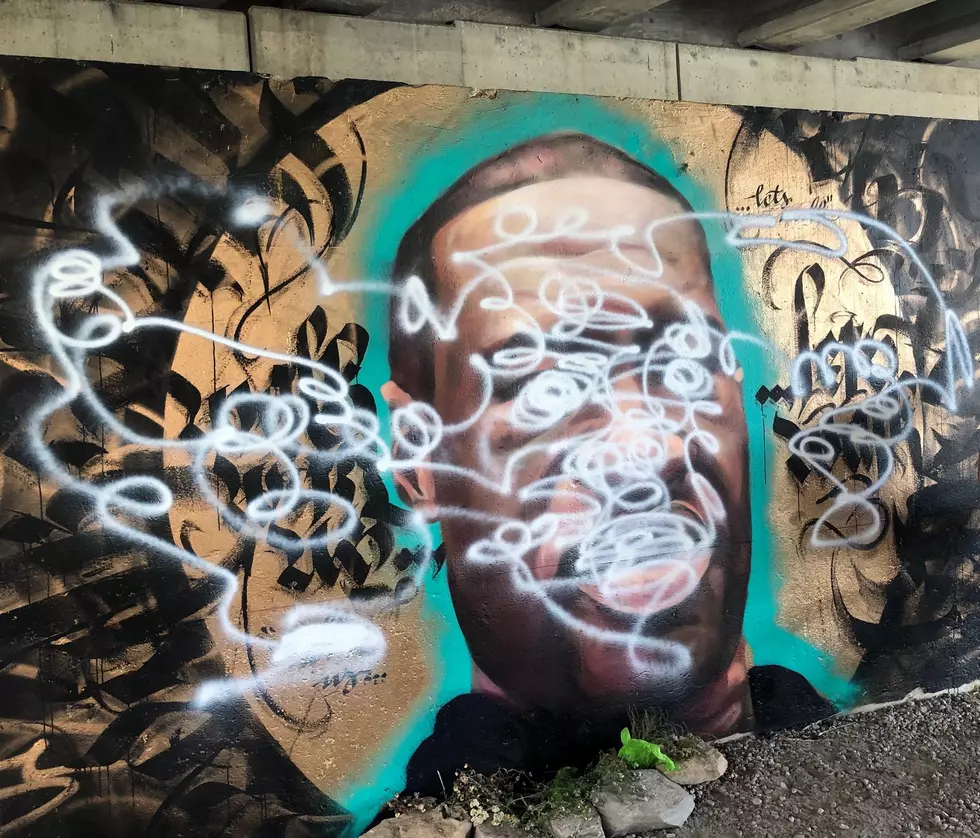 George Floyd Mural in Old Town Vandalized
Lansing Art Gallery & Education Center via Facebook
The George Floyd mural in Old Town was defaced on Tuesday with white paint, according to WKAR.
The mural was named, "Walk With Me," and was painted by Isiah Lattimore, a Flint-based artist, along with the Lansing ArtPath. The mural honors the Floyd who was killed while in police custody in Minneapolis.
Barb Whitney, the Lansing Art Gallery's Executive Director, said the community is:
"...wrapping its arms around Isiah," continuing on that "a lot of people came forward and asked how they could help, and some people started their own campaigns, I'm sure without realizing that we might do that as well."
Whitney is hoping to add a protective coat to limit future damage. She added in a comment, saying:
"...one of the factors is that we want to make sure an additional supplement, which is a clear coat for the work, that would be in addition to the painting as a supplemental protective layer."
You can find more information from the Lansing Art Gallery & Education Center in their Facebook post below.
Enter your number to get our free mobile app
KEEP READING: See changes enacted since George Floyd's death