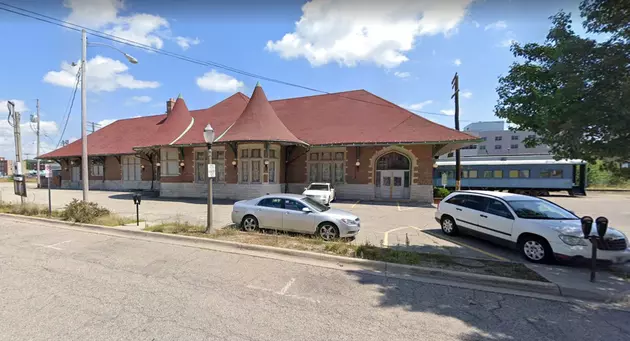 Former Clara's Restaurant in Lansing to Be Redeveloped
Photo Courtesy of Google Streetview
If you're from the Lansing area, then by now, you should be familiar with where the former Clara's restaurant building is and has been since 1979.
If you remember back in 2016, Clara's restaurant closed its doors after 38 years of business.
In fact, I remember going to Clara's old train station restaurant back in the late '70s and fell in love with the place.  It was one of the best restaurants around.  I would go there for their delicious steak dinners and incredible salad bar too.
According to the Lansing State Journal:
Lansing City Council is set to vote Monday night on a tax deal for developers with Gillespie Group, who want to convert the building into a coffee shop and office space.  Starbucks has submitted a letter of intent indicating the company is interested in becoming a tenant at the building, according to documents provided to the city.
I really like the concept of the possibility of Lansing's former Clara's restaurant becoming a popular coffee shop.
It always seems like when a business closes down for good, developers come up with brilliant ideas as to what could or can be done to rebuild a former business with something new and exciting.
Lansing State Journal adds:
Clara's Lansing Station opened as a restaurant at a former train passenger office in 1979 just east of downtown Lansing.  It closed after 37 years of business in 2016.  The former restaurant at 637 E. Michigan Ave. has been vacant since then, and developers say it needs significant work to modernize plumbing and electrical systems.
All we can do now is watch, wait and listen to see if this project will eventually get off the ground and become Lansing's newest coffee shop with possible office space.
KEEP LOOKING: See what 50 company logos looked like then and now