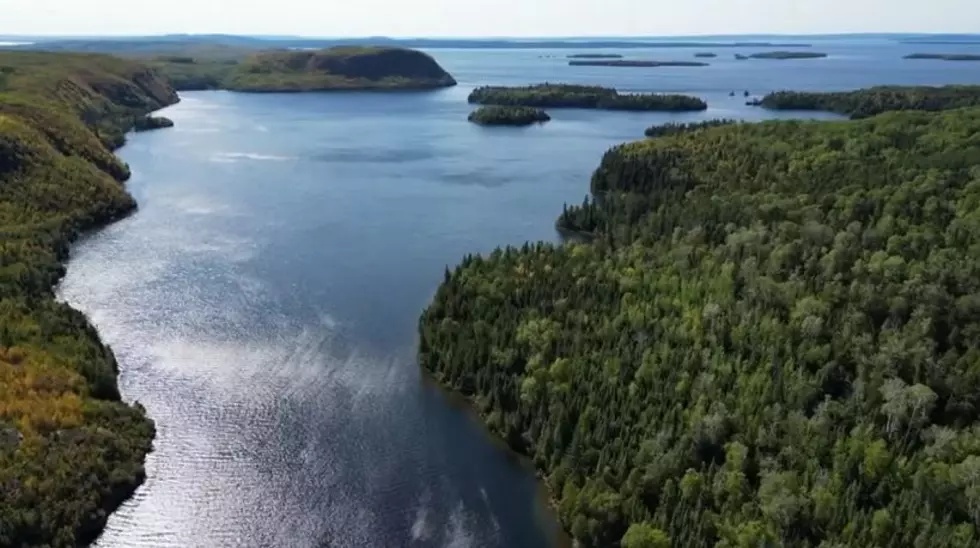 Think You Know All the Great Lakes? Here Are Five "Forgotten" Ones
Found Ponds, YOUTUBE
We know the five Great Lakes: Erie, Huron, Michigan, Ontario, and Superior. But there are many other lakes that are part of that St. Lawrence water system that are overlooked and not as easily identifiable as the major five.
Even though Lake Ontario is approximately 190 miles away from Michigan, we still consider it one of our Great Lakes…so why don't we say the smaller, usually-overlooked lakes in the system are ours as well, even though most are in Canada and another in Wisconsin? They're all part of the watershed that makes these bodies of water the "Great Lakes", right?
According to the New World Encyclopedia, "the Great Lakes-St. Lawrence system is the largest fresh-water system in the world, totaling over 94,000 square miles. Sometimes referred to as inland seas, it is estimated that they hold six quadrillion gallons of water; 90 percent of the U.S. supply and 20 percent of the world's supply."
That said, here are the other, overlooked five 'Great Lakes'…..after you read the info, there are photos of all five in the gallery below...
LAKE NIPIGON
Lake Nipigon sits northeast of Thunder Bay, the largest lake that is entirely in the boundaries of Ontario. After draining into the Nipigon River, it flows into Lake Superior's Nipigon Bay. With a max depth of 540 feet, this lake is one of the most awesome lakes to catch some of the hugest fish in the Great Lakes area.
LAKE NIPISSING
Aside from Lake Ontario, Lake Nipissing is the fourth largest lake in Ontario. It's not very deep, and boaters constantly get hung up on sandbars. Even so, it's home to approximately forty fish species.
LAKE SIMCOE
Lake Simcoe sits forty miles north of Toronto. It's 287 square miles in area, 30 miles long and like the others lakes, has several islands. Lake Simcoe has nestled into its legacy of being a popular summer resort area.
LAKE SAINT CLAIR
Lake Saint Clair is known as the "Heart of the Great Lakes" poised between the St. Clair River and the Detroit River. French explorer Robert de la Salle gave the lake its name when he arrived on the feast day of Saint Clare. The lake is 430 square miles and is a pee-wee in contrast to the other major Great Lakes, with an average depth of 11 feet.
LAKE WINNEBAGO
Lake Winnebago is a shallow lake in Wisconsin. It's the largest lake in the state, 137,700 acres, with a max depth of 21 feet.
The gallery below shows the locations of all five lakes…
The Five Forgotten Great Lakes
MORE GREAT LAKES STUFF:
Five Ghost Ships of the Great Lakes
Abandoned Silver Mine, Lake Superior
Polished Rocks From The Great Lakes