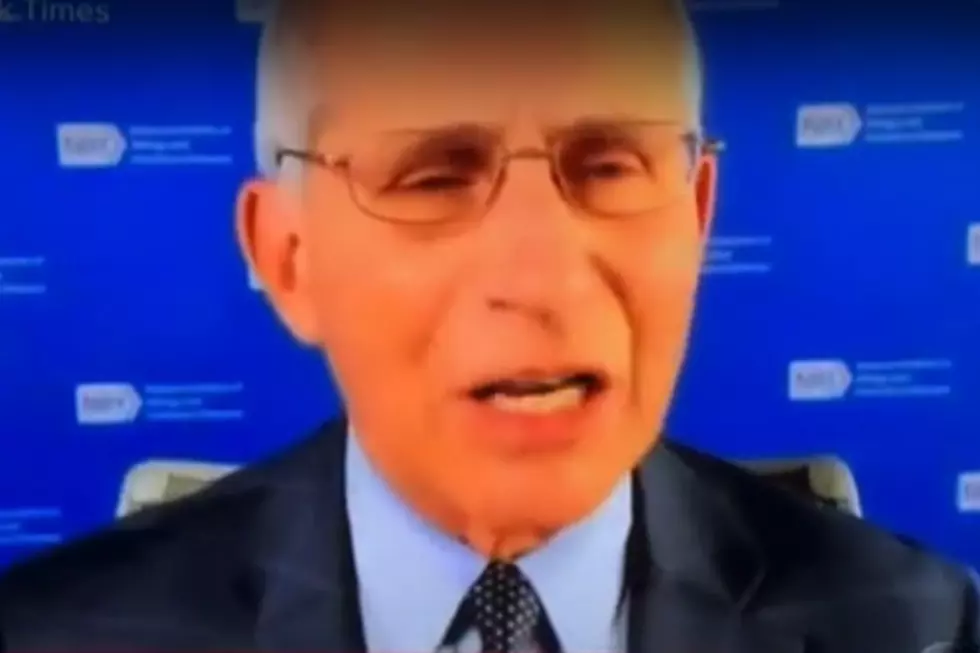 Dr. Anthony Fauci to Speak at U of M Commencement, Protesters Anticipated
ABC News World News Tonight
This weekend, Chief Medical Advisor Dr. Anthony Fauci will deliver the commencement address for the University of Michigan, and protesters are expected to be in full force.
SEE ALSO:  Did Dr. Anthony Fauci Fart on Live TV? 
This Saturday's graduation ceremony for the classes of 2020 and 2021 is being dubbed a 'comeback ceremony' as the original was canceled due to the coronavirus pandemic.
According to CBS 62, Fauci has been recommended to receive an honorary Doctor of Science degree from U of M.
University Prepares for Backlash
Rick Fitzgerald is a spokesman for the University of Michigan. He tells Bridge Magazine that the university is aware of a planned protest and plans to take precautions to make sure the event is safe.
Ross Barranco from Northville is organizing the protest. He disagrees with Fauci's philosophies as he encouraged state leaders to enforce mask mandates and institute vaccine requirements during the height of the coronavirus.
Barranco is in need of a kidney transplant but refuses to get the COVID-19 vaccine. He says Michigan Medicine began requiring proof of vaccinations for those on transplant waitlists and anticipates that he'll soon be removed from that list.
Other Graduates Have Different Reasons to Skip the Ceremony
Other recent grads tell Bridge that they plan to skip the festivities because Dr. Fauci is a reminder of the pandemic's impact on their college experience.
Morgan Saladino is one of those graduates.
"(Fauci) is a super well-known public figure, obviously a very smart guy, and I would like to hear him talk," Saladino said. "But graduation was really weird for me. It was awful to have missed out on that. So I kind of just tried to move on and accept it and that's what a lot of my friends tried to do which is why we're not going back for the ceremony."
My son is also a 2020 graduate of U of M Flint. He's declining to attend the comeback ceremony, not because of any political reasons but simply because he doesn't feel like donning a cap and gown and sitting through the ceremony.
Check Out Just 20 Notable Alumni From the University of Michigan
The University of Michigan alone has seen some great talent walk through the doors. Check out this list of just 20 of the notable alumni.
Chalets on Lake Michigan
The resort is spread on 36 acres directly on Lake Michigan with a private beach, fishing pond, 2 swimming pools, a wading pool for kids, shuffleboard, basketball, horseshoes, and tennis.
These Tiny Michigan Places Could Be Confused With Much Bigger Cities
You don't have to book a flight to vacation in Miami Beach or Paris - They're located right here in Michigan, well within driving distance.