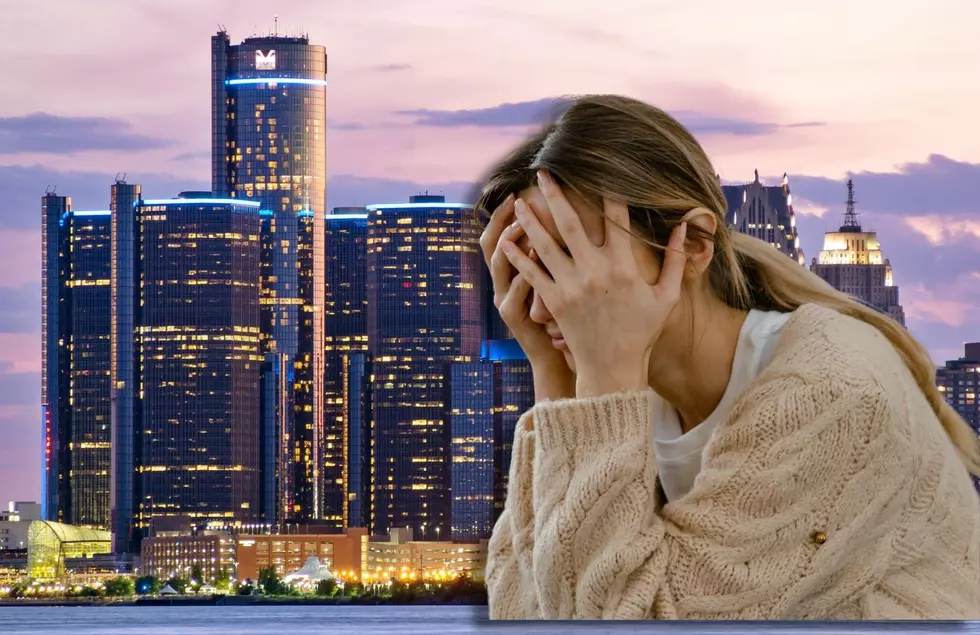 Detroit Named One Of The Most Stressed Out Cities In America
Canva
Here's your daily reminder to take a deep breath, release your shoulders, and unclench your jaw and fists. It's easy to be stressed on a day to day basis with the world the way it is, but it turns out if you live in Michigan's biggest city, you're probably a little stressed these days.
A new article published by the financial gurus at Wallethub shows that Detroit Michigan is the second most stressed out city in the United States.
So what exactly is stressing motor city out?
Turns out there are a few factors that determine how stressed out Detroit is. In order to findthe most and least stressed cities in America, WalletHub compared 182 cities across four key dimensions: Work Stress, Financial Stress, Family Stress, and Health / Safety Stress.
Detroit was highly ranked in three out of the four factors they determined. Detroit is number one when it comes to being the most stressed when it comes to Health and Safety, due to how difficult it is to receive health care and how many people do not have access to health insurance coverage.
Detroit also ranked second in financial stress, due to the job market and economy of the city. Motor City also ranked 7th in family stress, likely a factor due to the high stress caused from financial and health and safety stressed.
What is Detroit not stressed out about?
Turns out, the only ranking that Detroit got on the list that was lower than 20th place was Work Stress.
Turns out the jobs that people have tend to be a little more stable when you're able to find them, but the lack of high quality jobs in the area as a whole keeps this rating from being slightly better.
What City is the most stressed out in America?
Turns out, stress hangs out in the Midwest, because according to Wallethub the most stressed out city in the US is Chicago. So, if you plan to move west, you may want to go further if you're trying to avoid stress.
How can we cut the stress?
While some of these factors are out of your personal control- you can always make sure to find time to decompress.
Try yoga, taking a walk, and working on ways to improve your life with what you can change - spruce up your space, clean up your block, and be friendly to those around you.
Here's hoping Detroit gets the break she deserves, because it's not good to stay stressed out.
Step Back in Time to the Days of Motown at This Detroit Airbnb
Detroit is all about music and this Airbnb showcases the heart of it. Step back in time right in the thick of New Center Detroit, just steps away from the historic Motown Museum! Experience being a part of musical history surrounded by musical memorabilia in this meticulously restored 1911 home.