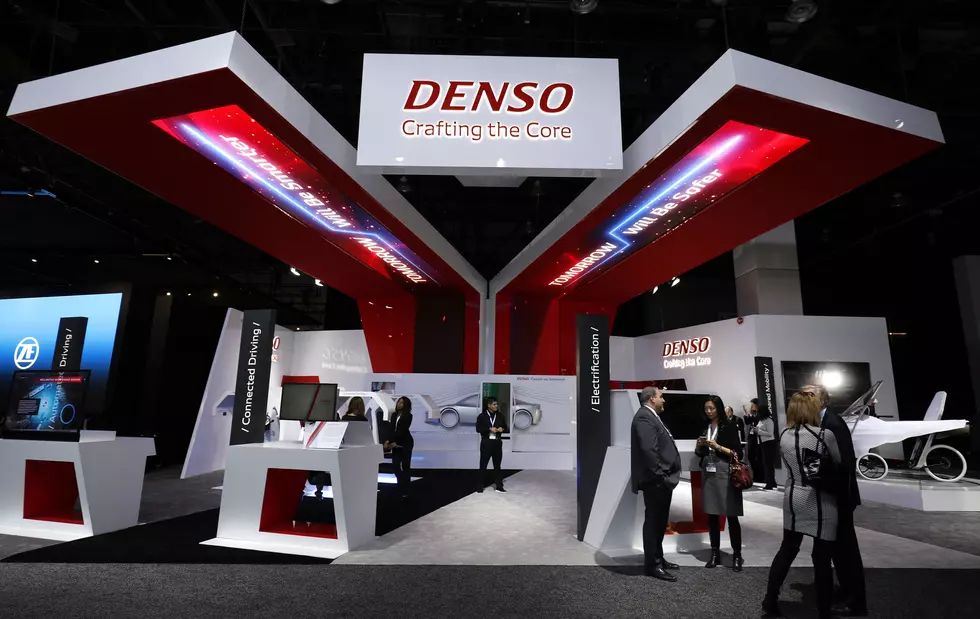 Detroit Auto Show Postponed Again, To September 2021
DETROIT, MI-JANUARY 16: The Denso exhibit is shown at the 2018 North American International Auto Show January 16, 2018 in Detroit, Michigan. (Bill Pugliano/Getty Images)
The North American International Auto Show in Detroit has been postponed again. The automotive extravaganza had already been rescheduled (and "reimagined") once by organizers, when they moved to an indoor/outdoor setting originally planned for June of 2021. Now, in the shadow of Covid-19, they will attempt to have it September 28th through October 9th of 2021. And the plan is to keep it in early fall from now on.
"We have talked with many of our partners, particularly the OEMs, and they are fully on board and excited about the date change," NAIAS Executive Director Rod Alberts said.
The Detroit Auto Show which will remain a fall show going forward after the inaugural event in September 2021. The NAIAS says they've already signed a three year contract will the TCF Center. The late September date is to keep the show from conflicting with a new auto show in Munich, scheduled for early September 2021.
"Our responsibility as an auto show is to host a global stage for current products as well as mobility innovations of tomorrow," Alberts said. "September is an excellent time of year for new product, and at the same time, alleviates the challenges a now crowded spring auto show calendar presents for auto show stakeholders." -NAIAS
Locals may be concerned about weather for the outdoor portion of the new show concept, but organizers are not.
"With seasonable autumn temperatures and technology and experiential activations positioned throughout the city, show visitors will be able to enjoy fall in a walkable, vibrant Motor City while embracing the future of the industry right before their eyes," 2021 NAIAS Chairman Doug North.
Enter your number to get our free mobile app
Quincy, Michigan Historic Car Show 2019