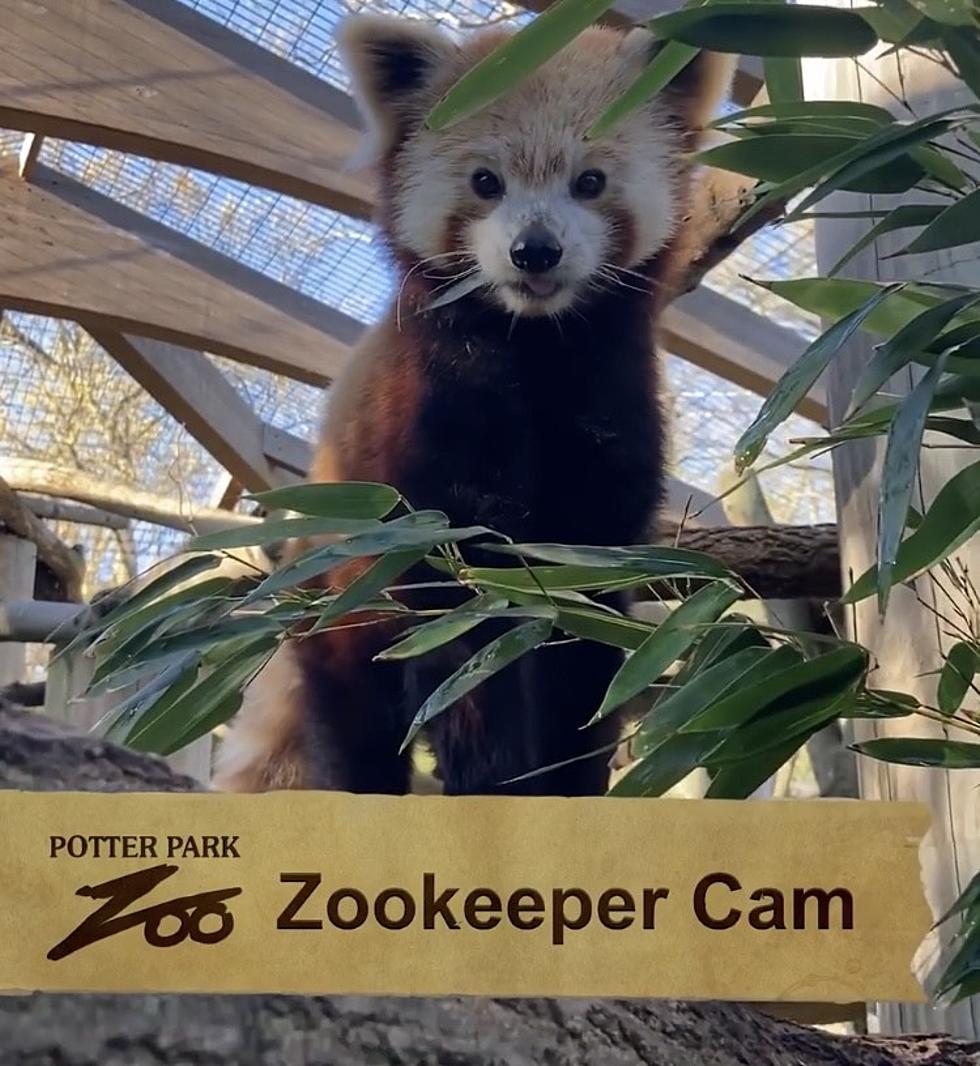 Celebrate Zoo Days at Potter Park Zoo Next Week
Potter Park Zoo/Instagram
Have you been meaning to get out to Potter Park Zoo to catch some of the new faces at the facility?
Well, next week is the week to go! Tuesday, July 6 and Wednesday, July 7, admission is only $2 and parking is free for their Zoo Days!
According to Potter Park Zoo's Facebook, there will be give-away items and activities for you to take home.
New Faces at Potter Park Zoo
Last month it was announced that the zoo would be adding baby red pandas and in February otter pups were born.
Another new resident was introduced last week named Sophie. She's a prehensile-tailed porcupine, a nocturnal herbivores typically found in South American Forests.
You can visit Sophie near the Bird and Reptile house.
Look at how cute she is!
Zoo Days came at the perfect time because my nephews are actually coming for a visit next Wednesday so we can go to Potter Park Zoo!
My oldest nephew is a plethora of information when it comes to animals and he's only six. He used to take classes at the Detroit Zoo because he's been an animal lover from day one. One of the animals they're excited to see is Jaali the black rhino calf.
Jaali the Black Rhino
You'll only be able to see Jaali for a few more months before he moves to his new home this fall. He's being relocated to a new environment, where he will be paired with a young female for breeding.
The reason for the move is because black rhino's are an endangered species. They are hunted for their horns and sold on the black market.
You can read more on Jaali's story and black rhino's here.
SEE MORE: Potter Park Zoo, Then and Now
LOOK: Stunning animal photos from around the world
From grazing Tibetan antelope to migrating monarch butterflies, these 50 photos of wildlife around the world capture the staggering grace of the animal kingdom. The forthcoming gallery runs sequentially from air to land to water, and focuses on birds, land mammals, aquatic life, and insects as they work in pairs or groups, or sometimes all on their own.