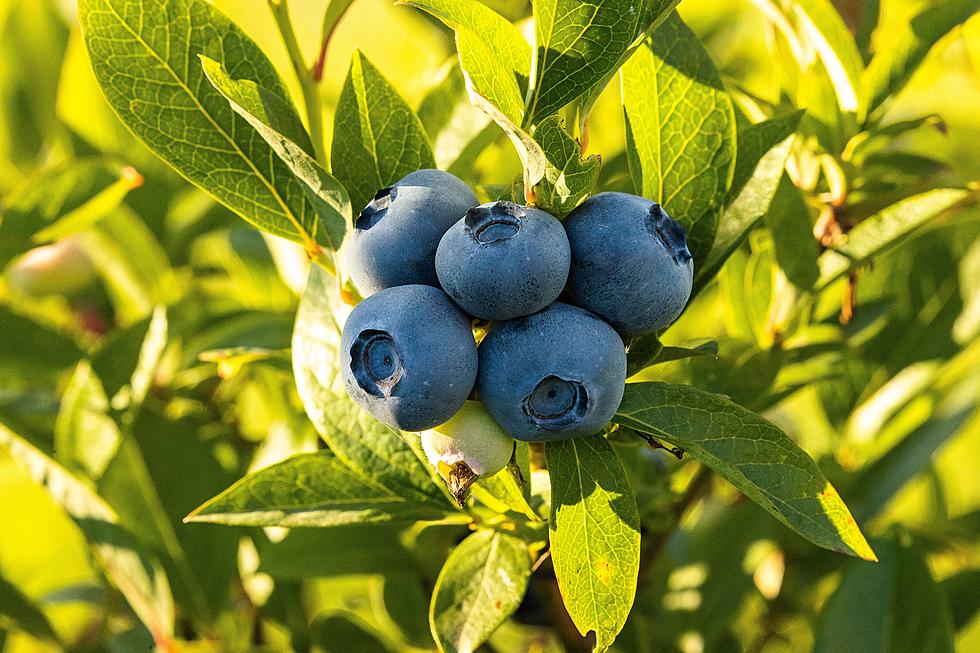 Five Places to Go For Blueberry U-Pick Season Near Lansing
Alex Ushakoff/Unsplash
Do you have a bunch of fruit lovers on your hands? Lucky for you, blueberry u-pick season in Michigan is here!
I'm not talking about walking yourself into your local grocery store and purchasing a carton of berries. I mean, you're more than welcome to do that if you want haha.
We're talking about getting you and your loved ones out of the house and picking your berries right from the bush.
Blueberry season is typically mid-July through August. According to MLive, all of this rain we've been having has been great for farmers and their crops! So, I guess that means that we can expect some fat juicy blueberries this year!
Did you know that there are nearly 600 blueberry farms in Michigan? Who would've thought? Not me.
U-Pick Blueberries Near Lansing
You don't have to go too far to pick your own berries this year! Like we said, there's about 600 farms that have blueberries in our state.
Here's some places to pick blueberries that are within an hour of Lansing.
Hazen's Farm 
Hazen's Farm is a family owned u-pick blueberry farm. They're open Tuesday through Sunday from 8 a.m. to 7 p.m. in Howell.
1144 Peavy Road, Howell, MI 48843
Bob's Blueberries
Bob's Blueberries is located in Jackson and open daily 9 a.m. to 6 p.m. Make sure you stop by the bank before hand because they're cash only.
8972 College Avenue, Jackson, MI 49201
Spicer Orchards Farm Market & Winery
Drink some wine and pick some blueberries at Spicer Orchards Farm Market & Winery! If you're interested in picking more then blueberries this year, they have a list of when it's best to pick your other favorite fruits!
10411 Clyde Rd, Fenton, MI 48430
Dexter Blueberry Farm
If you forget to bring your own bucket, you can buy one for a dollar at Dexter Blueberry Farm. They're open Monday through Saturday 8 a.m. to 7:30 p.m. and Sunday Noon to 6 p.m.
11024 Beach Rd., Dexter, MI 48130
Harvey's Farm
Harvey's Farm has been a family owned farm in southern Calhoun County since 1984. They're open for u-pick on the weekends Friday and Sunday 8 a.m. - 2 p.m. and Saturday 8 a.m. to 5 p.m.
2651 15 Mile Rd., Tekonsha, MI 49092
For more blueberry farms near you, click here.
SEE MORE: Pictures From Horrocks Farm Market
East Lansing Farmers Market