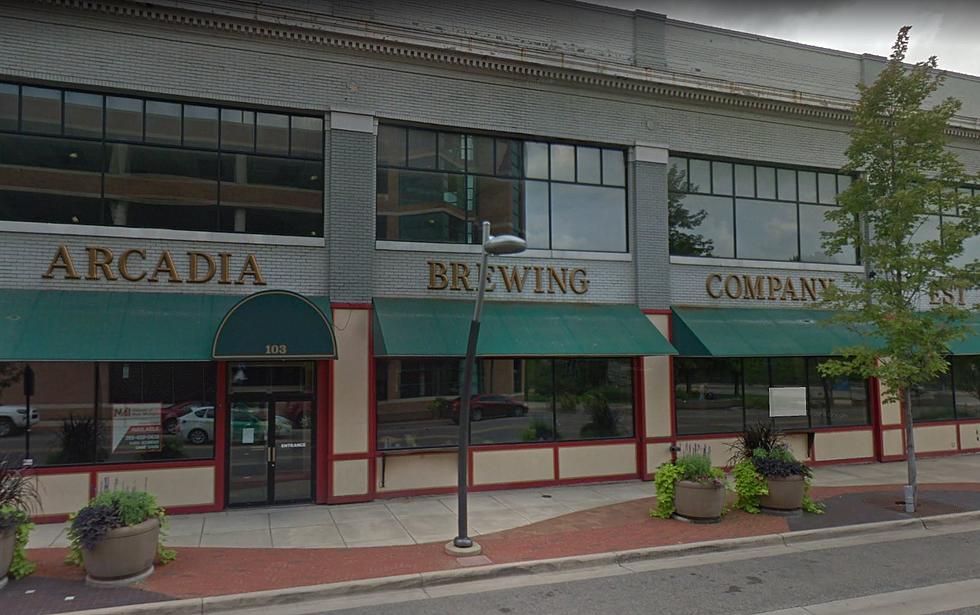 What Happened To Arcadia Brewing Reopening In Battle Creek In 2018?
Credit: Google Street View
In August 2017, CEO of Arcadia Brewing Company Tim Suprise appeared on the 95.3 WBCK Morning Show with host (at the time) Richard Piet. The occasion might have been a somber one under different circumstances; Suprise was days away from shutting down Arcadia's pub in downtown Battle Creek, a space his business had occupied for 21 years.
However, the CEO was positive as he spoke about the future of his company; Suprise told 95.3 WBCK that the closure was due to the conditions of the building, and while there was "regret and sadness" that they had to move on, he said that there were two locations "very close" to the space they occupied on W. Michigan Ave. downtown that they were looking at occupying.
Suprise said the move would allow Arcadia to "reinvent" and "reinvigorate" their identity in downtown Battle Creek.
Speaking to other outlets, Suprise even said that the reopening would happen quite quickly; he told MLive in August 2017 that Arcadia would reopen in Battle Creek in early-to-mid 2018.
However, at the end of 2018, no announcements have been made as to the progress of any planned Arcadia location in Battle Creek. 95.3 WBCK reached out to Arcadia Brewing Company on Thursday, December 20, to inquire as to the status of this plan. However, our calls were not answered, so a message was left seeking comment.
It seems unlikely that Arcadia will be making good on their plans anytime soon, based on their current financial struggles. On Thursday, their property in Kalamazoo was set to go to a auction due to foreclosure, after the company fell behind on their mortgage to the tune of $1.4 million. That auction was delayed, however, to January 10.
CEO Suprise also made comments that the company had no plans to go anywhere, and was planning on making a big announcement in January.
Whether that announcement will be of a new location in Battle Creek remains to be seen.