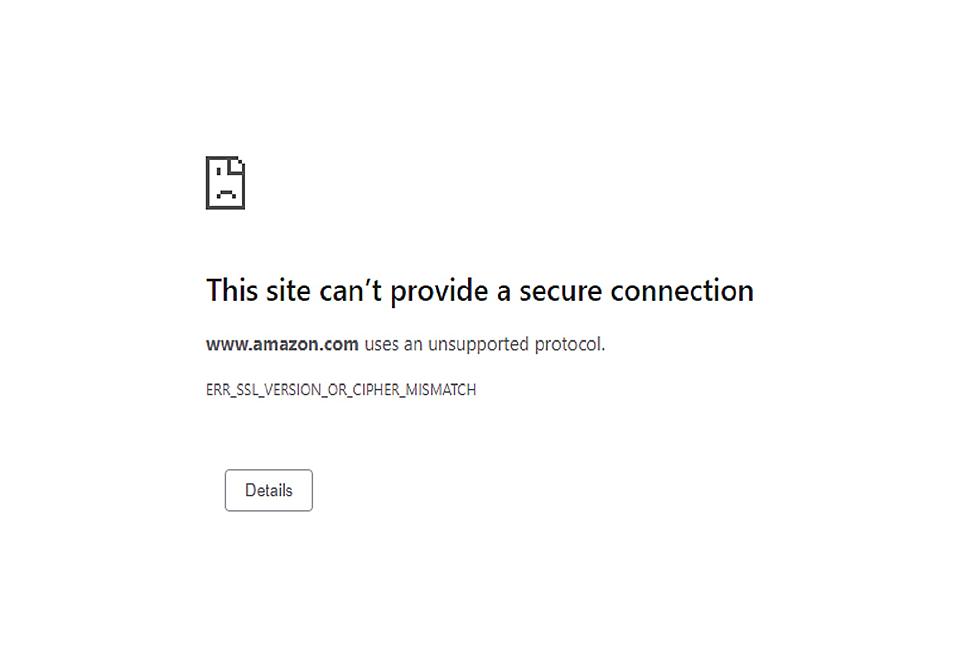 Screenshot: Scott Winters/Townsquare Media
UPDATE: It looks like the site is back up and running. Now you can get back to your online shopping!!
If you are trying to do some online shopping this morning, you probably won't be doing it through amazon.com.
The website is having difficulties. The outage is confirmed by the website DownDetector.com.
When users try to access the amazon.com website, most will get an error message that says "This site can't provide a secure connection. www.amazon.com uses an unsupported protocol."
Outages are being reported through the United States.
A graph of outages on DownDetector.com shows that the website was also having issues last evening. It looks like problems began again this morning about 7 am.
I'm sure that Amazon is working as quickly as possible on this problem. According to the website querysprout.com, "Amazon makes over $638 million each day in revenue as of 2021. If you do the math, Amazon makes an average of $7,300 each second, $443,000 per minute, and $26.6 million per hour."
Think about that...the company is losing almost a half of a million dollars every minute their website it down.
Trying to look on the positive side of this issue...at least we are not be distracted at work and spending money faster than we can make it!
15 Iconic Retail Stores That Don't Exist Anymore (But We Totally Miss Shopping At)