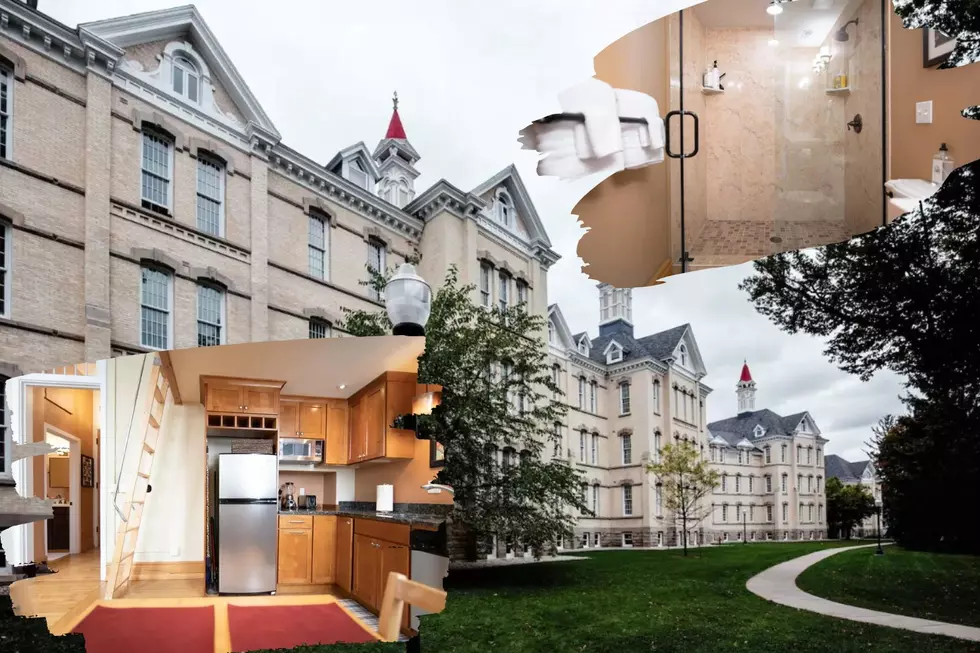 This Northern Michigan Airbnb Looks Like A Victorian Castle
Joshua via Airbnb/canva
Who doesn't love getting away for a long weekend? It allows you to recharge and get a new outlook on life, and hopefully make feeling like going back to work isn't going to be as awful as it feels.
If you are in favor of trying something new for a weekend, do I have a treat for you.
This Michigan Airbnb Looks Straight Up Like A Victorian Castle
Headed up to northern Michigan for a weekend trip? You should consider staying in this Michigan loft. You won't be too far away from Mackinac if you choose to head that way, and also be close to the lake as well.
Let's not forget the place looks exactly like a victorian castle as well!
Take a look inside of this castle of a building, that seems to date back to victorian times, with a more modern flair involved with it.
This Michigan Airbnb Looks Like A Victorian Castle
This Michigan Airbnb loft looks like it is a victorian castle straight out of London and a time forgotten, however, you won't have to go too far to experience luxury from a lost time. Look at this Traverse City loft on Airbnb you could stay in/
.
Who wouldn't love a weekend getaway in such a place of luxury?
The rates are a bit expensive, but you can't deny this would be a cool stay.
This Luxurious Michigan Home For Sale Has Massive Fish Tanks Inside It
This Michigan home may be for those who have a love for the water and our aquatic friends. Take a look at this Sterling Heights home with more than a few fish tanks inside it.