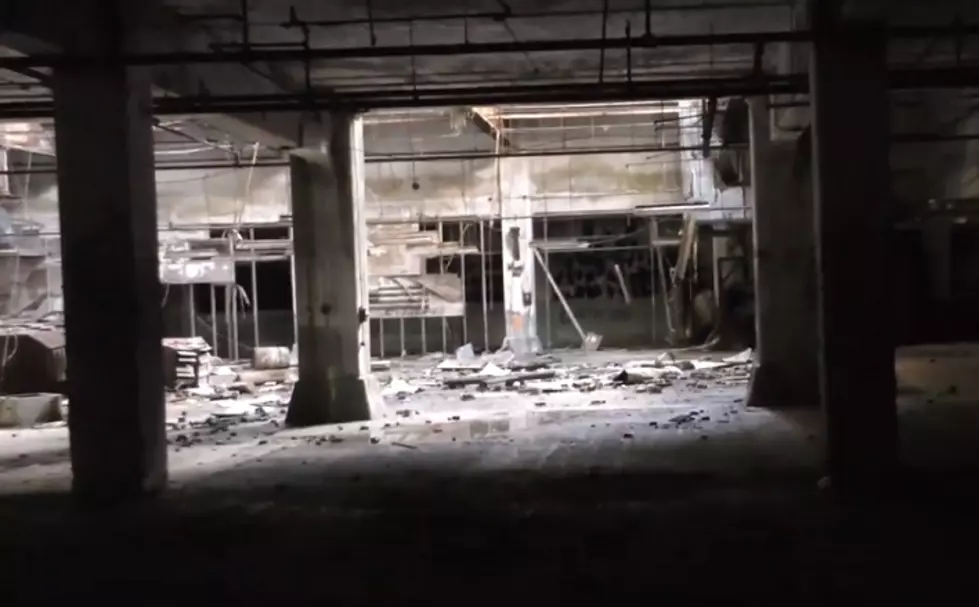 Abandoned Prestolite Factory, Bay City, Michigan
American Decay - The Modern Frontiersman, youtube
WARNING: Under no circumstances should you enter this property. By doing so you risk bodily harm and/or prosecution for trespassing on private property.
What is Prestolite? According to their webpage, they are "A leading global manufacturer of alternators, starters, electrical equipment and new-energy solutions for a comprehensive range of vehicle applications".
Now that that's out of the way, the Prestolite factory in Bay City opened around 1935, hanging in there for 53 years, finally closing down in winter 1988.
Upon closing, 350 employees lost their jobs – and no explanation for the shutdown seems to be given.
The Prestolite factory has become a city landmark over the years, its popularity growing since its closing. Trespassers, ghost hunters, explorers, investigators, vandals, the homeless, and the just-plain-curious have visited here for the thrill, the wonder, and the scares. Prosecution has taken place for trespassers, so make sure you get permission (as these guys probably did) before entering.
Unfortunately, it also brought arsonists. Two suspicious fires occurred on the rooftop in 2017. The first was on a Saturday night in October, the second was a Saturday night/Sunday morning in December. The factory was no longer hooked up to electricity, and the fact that these two fires were on Saturday nights leads one to believe it was done by kids looking for weekend kicks. Firefighters cleared everything up and the buildings were saved.
The factory is littered with graffiti throughout the entire place, a good portion of it with profanity (when someone who is not very creative and can't think of anything intelligent to say, they spray paint four-letter words or make dirty drawings).
The future of this abandoned 1935 Bay City factory is unknown.
Abandoned Prestolite Factory, Bay City
MORE ABANDONED MICHIGAN:
Abandoned Funeral Home Where Houdini Was Embalmed
Abandoned Deer Acres Fun Park
Abandoned Community