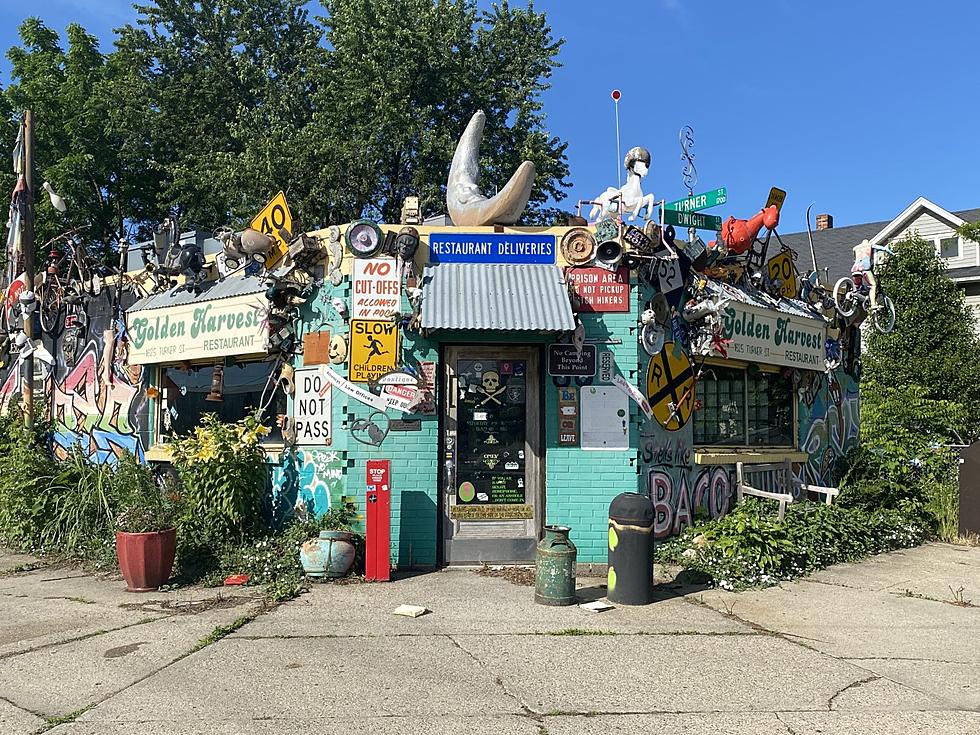 A Lansing Favorite The Golden Harvest May Be Coming Back
Brent Alberts
Many of us have experienced this awesome little breakfast restaurant in Old Town Lansing, which has been closed since the pandemic lockdown. This tiny little place only holds about 30 customers at a time, so when you go there to dine, you will be waiting outside in line for a bit. The memorabilia on the outside and inside of the building is part of the charm of this very unique dining destination.
I've been there a few times, it's always fun chatting with people waiting in line for a seat. The venue is too small for customers to wait inside, no one seems to have a problem with that. The staff, the atmosphere, and the awesome food are all part of the Golden Harvest experience. This is a very unique and beloved business in Lansing.
They, like most dining locations, have experienced financial stress being closed for so long. They got so far behind that their building was going to be foreclosed on. In early May a gofundme fundraiser was set up by Jamie Shriner to help owner Vanessa Vicnair get things going again, more than 400 donations were made equaling about $30,000.
Contributions included $4,000 from Kirk Herbstreit and $250 from Todd Blackledge, both ESPN college football analysts and former college football players who have visited the eatery. "Folks from all walks of life," donated to the fundraiser, Schriner said. "These are actually who you see when you go have a meal from the Golden Harvest."
The work is being planned, the roof has to be replaced and some work inside the restaurant needs to be done. Contractors plan to get started in September. At this time they are not sure when they will reopen, but they are planning on it. One of Lansing's most unique dining experiences hopefully will be returning soon.
LOOK: Here are copycat recipes from 20 of the most popular fast food restaurants in America
CHECK IT OUT: See the 100 most popular brands in America
KEEP LOOKING: See What 50 of America's Most 'Pupular' Dog Breeds Look Like as Puppies