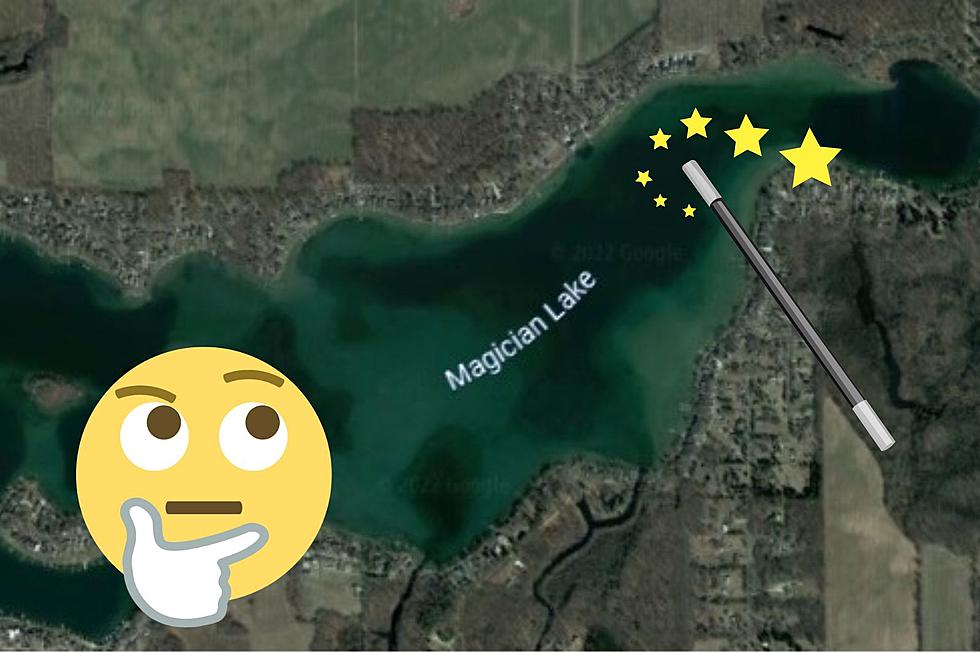 Do These 7 Inland Lakes Have the Weirdest Names in Michigan?
Google Maps/Canva
Why should the Great Lakes get to have all the fun?
In addition to Michigan's five Great Lakes we've also got about 11,000 smaller inland lakes, According to the Michigan Department of Natural Resources (DNR).
11,000 lakes means 11,000 names!
Surely it must be tedious trying to find new and unique names for each lake. Although I don't blame Michigan's early settlers for getting a bit lazy when comes it naming them all, but I certainly have some questions!
7 Lakes With The Weirdest Names in Michigan
With so many lakes in Michigan, Great and otherwise, it must be difficult to name them all. Here are some of the weirdest lake names in Michigan and the story behind it.
---
Again, I don't blame Michigan's first settlers for losing their creative juices when it comes to naming all 11,000 lakes, but some of these names are pretty off the wall!
Conversely, what do you think the most common inland lake name in Michigan is?
For Sale: Beautiful Michigan Brewery On The Shores of Lake Superior
Billed as "Michigan's first cooperatively owned brewery", Drifa Brewing Company in Marquette is listed for sale at $375k.
Michigan's Most Haunted Body of Water: Lake Superior