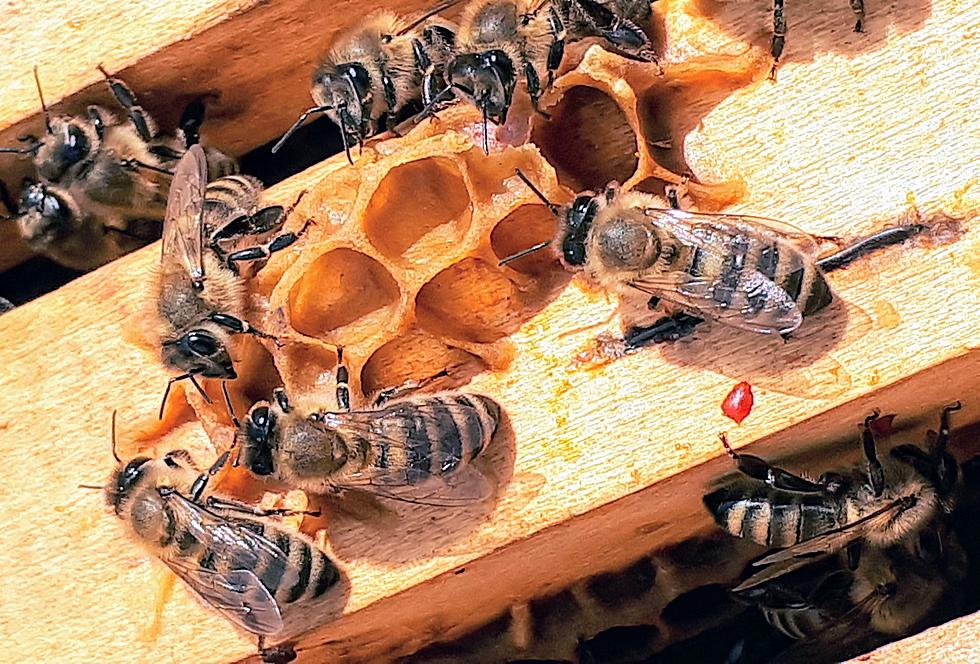 Honeybees on the Loose After Michigan Truck Carrying 50 Million Crashes
Boba Jaglicic/Unsplash
Could you imagine being the one in charge of driving a bunch of beehives from one location to another? That's a lot of pressure on your shoulders. What happens if that vehicle crashes? Bees aren't like goats, you can't try to heard them back together.
Unfortunately, this actually happened earlier this week on Wednesday near Boyne City.
Michigan Truck Crashes Releasing 50 Million Bees
According to U.S. News, a truck that was hauling a bunch of hives overturned and released a swarm of bees. Charlevoix County Sheriff Charles Vondra was told that roughly 50 million bees were being transported in the vehicle.
Officials had to alert residents to keep their windows and doors closed. Firefighters doused the boxes containing the bees with water in order to keep them cool until beekeepers arrived. Bee boxes were left on site in hopes that some of the bees that escaped would return.
You can read more on the story here.
Ways to Help Local Bees
One great way to help save the bees is by planting a bee garden. By building a garden, not only are you giving our favorite pollinators a home but you're also supplying them with pollen and nectar.
Here's a list of some of the best flowers for bees:
Coneflower
Lavender
Black-eyed Susan
Poppy
Geranium
Sage
Sunflower
Rosemary
Zinnia
Verbena
Buttercup
For more flowers, click here. If flowers aren't your thing, there's other ways you can help save the bees!
Did you know that delaying your yard work in the early spring time is another way you can help? Keep scrolling for more tips.
MORE: How To Help Michigan Bees At Home
SEE MORE: Beautiful Butterflies Captured Around The Country
UP NEXT: 7 Things To Know About Stink Bugs