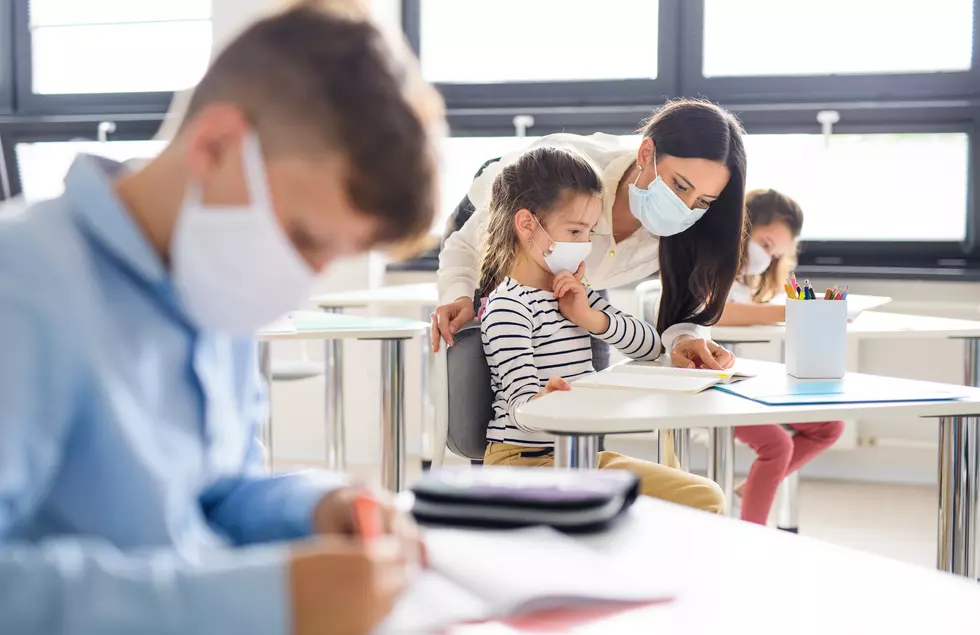 26 New COVID-19 Outbreaks Reported In Michigan Schools This Week
Halfpoint
The Michigan Department of Health and Human Services (MDHHS) reported 26 new COVID-19 outbreaks in schools and administrative buildings.
The new outbreaks are mostly in elementary schools and high schools, but some pre-schools, junior highs, middle schools, and administrative buildings are also reporting minor outbreaks.
This week's 26 new outbreaks is on the rise from last week's 9 new COVID-19 outbreaks, but the ongoing COVID-19 outbreaks in Michigan schools only rose by 10 from 60 last week to a total of 70 this week.
The 70 ongoing outbreaks encompass recent outbreaks as well as some dating all the way back to September of 2020.  Even though that number is relatively high, it is far from the peak of 271 schools and administrative buildings with outbreaks that we saw in late November, 2020.
The slight uptick in outbreaks this week is largely due to schools returning to in-person learning as well as schools coming back from winter vacations.
As far as whether students or faculty are accounting for the bulk of the positive cases, it is unclear but appears to be a mixed bag.  The way the state reports the positive cases is only whether they are from students, staff, or both.  So, if there are 10 cases at a school and it affects both students and staff (listed as both), it does not determine how many cases are from students vs staff.
You can check out the list, updated every Monday at 3 pm, via Michigan.gov's coronavirus dashboard.
What If Grand Rapids Bars Were Grand Rapids Girls?