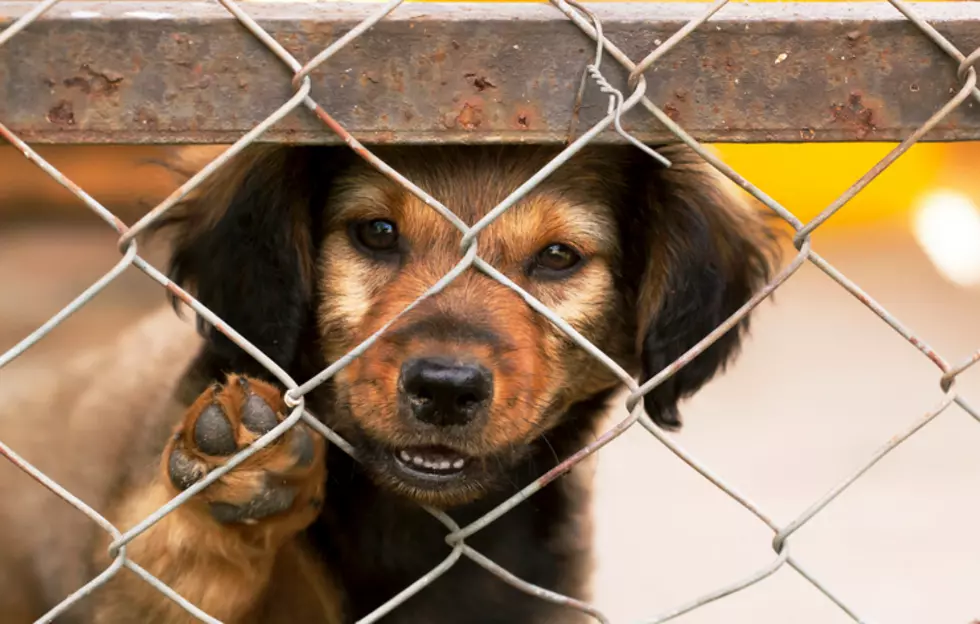 Love on Some Pets at the 2022 Walk For Animals
Wavetop
The 2022 Capital Area Humane Society's Walk for the Animals is coming up this Saturday at Fitzgerald Park in Grand Ledge.
The Walk for the Animals is the second largest yearly fundraiser event for the Capital Area Humane Society. The CAHS does amazing things in mid Michigan to help our four legged friends. The money raised from this event will help the CAHS:
Every dollar you raise for the Walk for the Animals helps in the care and start of a beautiful life for the most vulnerable animals right in our community.
By participating in the event, the funds you raise will not only help the shelter with their daily operations, it will also help with their spay and neuter facility. Spaying or neutering your pet can help curb pet overpopulation.
At the time I am writing this, the Capital Area Humane Society in 2022 has provided 4,202 spay/neuter surgeries. The CAHS has also adopted out 1,677 pets! The CAHS also has adopted out 97% of their adoptable pets this year.
None of this would be possible without the support of mid Michigan. Let's get together this Saturday for a great cause. I'll be emceeing the event and can't wait to see you there!
WHEN:
Saturday, October 1, 2022 (rain or shine) at 1 p.m.
WHERE:
Fitzgerald Park in Grand Ledge, it's beautiful, come take a walk.
HOW TO RAISE MONEY:
1. Walkers register and collect donations from friends, family, neighbors, etc.
2. Walkers and dogs gather for a fun-filled day of activities, including demonstrations, a doggy costume contest, cider & donuts, trick or treating for attendees and dogs, vendors, lunch, and more.
3. Participants also collect prizes and incentives for reaching certain fundraising levels.
REGISTRATION FEES:
Registration fees help us pay for the event and make certain that your donations go further to help the animals.
The registration fee is $25 per person, with children 12 and younger free.
The adult registration fee includes an event t-shirt, goody bag (first 300 people only), and access to all of the activities. T-shirts can be purchased for children 12 and younger for $10 at the event registration tent.
There will be so many fun things to do for you, your pet and your kids. Come have fun as a family and do some good at the Capital Area Humane Society's Walk for the Animals.
LOOK: Here are the pets banned in each state
Because the regulation of exotic animals is left to states, some organizations, including The Humane Society of the United States, advocate for federal, standardized legislation that would ban owning large cats, bears, primates, and large poisonous snakes as pets.
Read on to see which pets are banned in your home state, as well as across the nation.