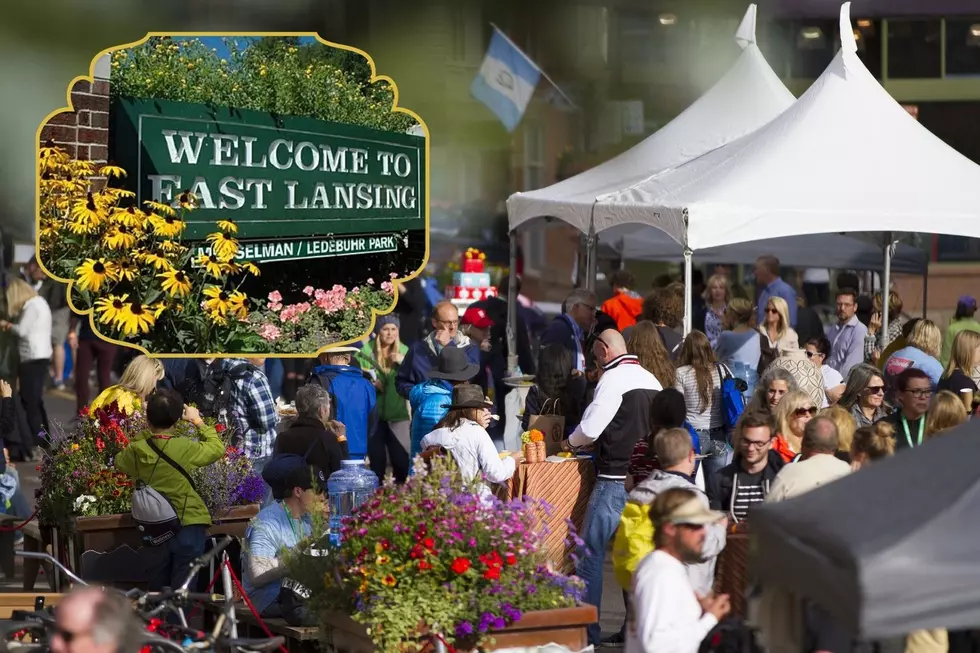 The East Lansing Art Festival And MSU Arts & Crafts Fair Return This Weekend
Photos courtesy of the City of East Lansing and georgealmanza; collage created using Canva
Michigan State's campus and Downtown East Lansing are always hustling and bustling during the school year. Once the students head off for the summer, we get a little break from how busy it is...but not this weekend.
If you think that's busy, wait until this weekend when the MSU Annual Arts & Crafts Show and the East Lansing Art Festival take place in Downtown East Lansing.
MSU Annual Arts & Crafts Show and East Lansing Art Festival 2022
My husband and I look forward to the Art Show/Festival every year. There is so much to take in and do and enjoy, it truly is an all-day event. Or in this case, a two-day event.
The East Lansing Art Festival is this Saturday, May 21st from 10 am to 6 pm, and on Sunday, May 22nd from 10 am to 5 pm. The Annual MSU Arts & Crafts Show is this Saturday, May 21st from 9 am to 6 pm, and Sunday, May 22nd from 10 am to 5 pm.
And like the names imply, there are arts and crafts, and honestly everything in between too.
There are paintings, drawings, prints, jewelry, metalwork, clothes, accessories, Christmas ornaments, home decor (made out), woodwork (like hand-carved chess boards and walking sticks), pottery (like coffee mugs and serving dishes), body products (like lotions and soaps), yard decor and games, pet accessories, home decor (made out of some of the neatest things, like one year we bought a clock made out of an old vinyl record for my father-in-law), and just about everything under the sun. Even though that was a long list you just read through, I promise, the list really does go on...
I swear, every year we leave with at least a handful of items. Not only that, but we enjoy yummy food from food trucks and other vendors that come to the fair, and plenty of people watching.
If any of this piques your interest, you may want to set aside some time to attend this weekend.
16 Lansing Area Eateries with the Best Outdoor Dining
Since the weather is getting warmer, we're ready for some patio sittin' and sippin'. With that in mind, we went in search of Lansing area bars and restaurants with the best patios for outdoor dining. Check out the list below and see all the options for sitting outside.
Google Maps Images That Show Just How Much East Lansing, Michigan Has Changed
From businesses closing and opening to old buildings coming down and new ones going up, there is so much that has changed about downtown East Lansing. Could you recognize it from these pictures? Join us for a walk down memory lane as we take a look at East Lansing, then and now.