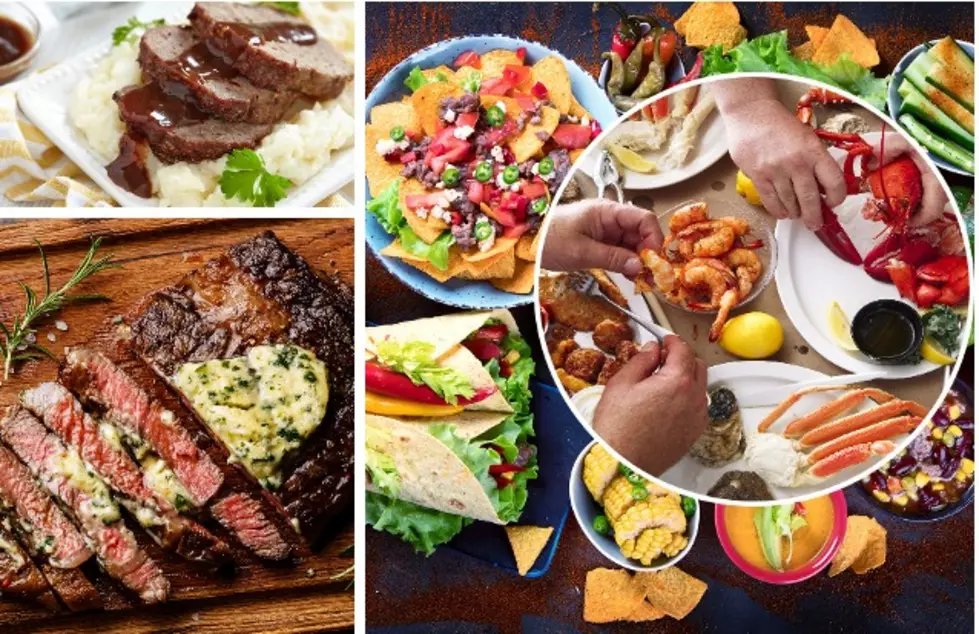 10 Thanksgiving Dinner Options That Are Not Turkey
Townsquare Media Lab
Contrary to popular demand, not everyone loves turkey on Thanksgiving.
Some families opt for a non-traditional meal every year and with the price of turkeys up this year, you and your family may want to do the same. It's not like turkeys are not available year-round. If you are open to trying something new for Thanksgiving dinner this year, you could always serve turkey for Christmas dinner.
Speaking of Christmas dinner, maybe you are sick of baking a traditional ham. Any of the ten food options below would work for your family's Christmas too. Maybe it's time to start a new family tradition.
The last few years have made us have to look at the holidays differently. What is important is having fun and being together. Yes, food is a part of that fun, so why not break tradition and create new memories?
My favorite suggestion on the list below is making homemade pizzas with your loved ones this Thanksgiving. You don't need a pizza oven to make these, you can make them right in your regular oven or even on a grill. Anything goes, especially when it comes to toppings. If you have young kids, they will have a ball creating their own unique Thanksgiving pizza.
Another great suggestion is pasta. It's cheap and you can make a lot of it. Spaghetti, lasagna, and mostaccioli are great options. Serve with salad, garlic bread, and red wine. Now that is a dinner to be thankful for.
10 Things To Eat On Thanksgiving Instead Of Turkey
Gallery Credit: Townsquare Media Lab